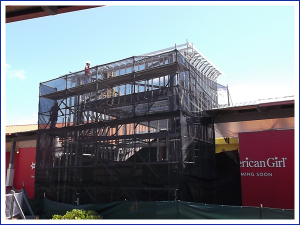 As a national commercial contractor, we are first and foremost in the business of customer service. We want to please our clients and be a good partner to them plus everyone involved on a project. But that doesn't mean we automatically subscribe to the theory that the customer is always right. In fact, as commercial construction experts, one of our primary roles is being the best advisers possible for our clients, which is why we sometimes find ourselves having to say "no" – and when we do, you can bet it's for good reason.
Reason 1 – Not long ago, one of our construction superintendents notified a client that a piece of equipment the client provided us for an install was wrong for a job. Yet, despite our advice, the client insisted we use the piece he selected. Sure enough, the equipment didn't work properly, and the $25,000 item had to be replaced. Remember, you hired a successful general construction firm because of its expertise, so you need to trust the GC wants to complete the project to the best standards possible. If we didn't tell clients about a potential construction mistake, we wouldn't be doing our job.
Reason 2 – "No" can also come up during the bidding process, particularly when there are unknown commercial construction costs that simply can't be estimated. Sometimes there is an item we just can't put a cost to until we dig in and start work, so the client assigns an "allowance" for that item as a placeholder in every commercial contractor's bid, with the understanding the final cost is subject to change. For one recent bid, the client was ready to award us the project, but wanted to lock in the contract using an estimated allowance as the final price. As much as it pained us to say no, we declined the new-construction retail project because we couldn't guarantee we'd be able to do the best job possible at that allowance price. It turns out we were right, as the true cost of the allowance item ended up being nearly $800k more than estimated.
This is also a terrific example of how working with a national general contractor on a negotiated bid works much better than a competitive bid. In a design-build job, your commercial contractor gets bids on those unknown items and incorporates that actual cost in your commercial construction budget. That can save everyone time and money in the long run, particularly for projects that are more complex.
Reason 3 – Speaking of competitive bids, we understand their popularity, but there are situations when we simply have to say "no" to competitive bids. If it's clear the potential client is looking for a bargain price by opening the bid to a large number of commercial general contractors, we might choose not to participate. Contracts awarded on price alone can lead to lots of unanticipated problems – from lower quality work to missed deadlines and inflated change orders. We're all for keeping commercial construction costs in check and making sure we're getting our clients the best price possible. But at the same time, we're most interested in working with clients who know there's more to a successful construction job than cost.
We are firm believers that trusting relationships build better commercial construction projects, and we want to create a partnership with every client we serve – not just hit their bottom line.
So while we never like to deliver bad commercial construction news, sometimes it's in the best interest of the client to ensure a successful construction project. And if you're working with a commercial general contactor you trust, remember that if they tell you "no" it's for a good reason – so be sure to listen.
Chuck Taylor
Director of Operations
Tel: 847-233-9200 x712
Questions? Comments?
You can reach me at
chuck.taylor@englewoodconstruction.com
www.EnglewoodConstruction.com