With Earth Day coming up this weekend, there's a lot of discussion about being more environmentally friendly in how we live and work. Anyone in the commercial construction industry knows there are a variety of certifications and designations that individuals, companies and projects can achieve to show they follow a high level of green commercial construction practices. These credentials and ratings have been very important in highlighting new green building techniques and elevating the standards we all follow. That said, commercial construction clients concerned about the environmental impact of a construction project should know a construction firm does not have to hold special credentials or even pursue project certification in order to implement a variety of sustainable commercial construction techniques.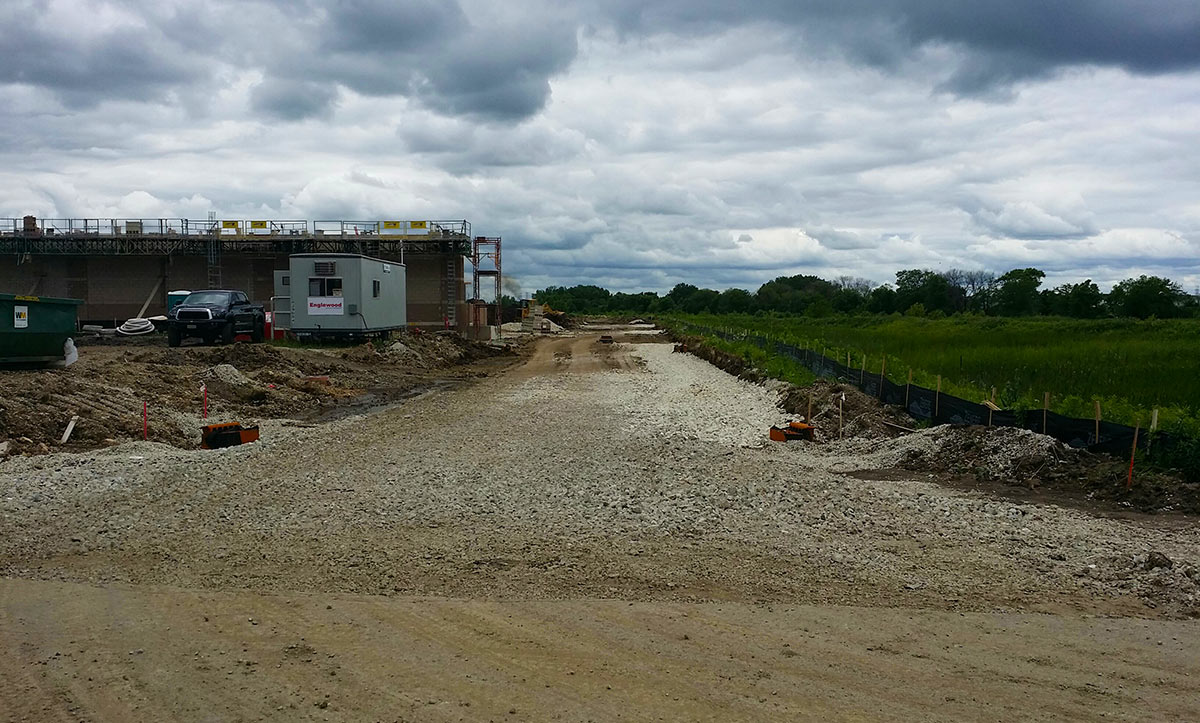 In fact, as green construction techniques become more mainstream and cost-efficient, many have been adopted as standard construction practices followed by experienced commercial contractors as a matter of course. Here are a five examples:
1. Localized Sourcing
In order to minimize the environmental impact of shipping construction materials long distances, green building practices always call for the use of locally sourced construction materials whenever possible. This is a great example of a practice that is not only good for the environment, but also makes good business sense as it mitigates shipping costs, keeping construction budgets in line. There are very few items our team can't track down locally for a competitive cost, particularly with a design-build or design-assist project where we work hand-in-hand with the architecture and design team during the early planning stages. Once we understand the design intent and what the team is trying to achieve with a certain material or product, we can utilize our network of vendors and suppliers to find the best local option.
2. Product and Material Selection
Another hallmark of green building certification programs is the use of environmentally friendly materials and products, such as energy-efficient LED lighting or low-VOC paint, sealant, adhesives and coatings. The market for these materials has evolved and grown to the point that if you walk into any home improvement store today and try to find an incandescent light bulb or a highly caustic finish, you'll likely be out of luck. That proliferation of these products, in addition to changes in national energy code requirements and local building codes, means these materials have become standard in nearly any construction project.
3. Preventing Construction Activity Pollution
One of the most important ways contractors can minimize a project's environmental impact is preventing construction pollution. Our understanding of how construction work affects soil erosion, water runoff and air quality has become much more sophisticated, and as a result building codes now require a number of proactive steps before work even begins.
This includes standard erosion control measures like installing silt fence around the job site and putting filtering material in manhole covers to prevent sediment from entering storm sewers. Dust control to prevent air pollution is another important – and required – practice you'll see any time construction work includes breaking up materials such as concrete or brick. Typically, this involves spraying water on the work as it happens so dust particles fall straight down and do not enter the air. Additionally, with interior projects where multiple spaces in the building envelope share the same return air, contractors have a responsibility to utilize filters that prevent construction dust and debris from spreading.
4. Construction Site Recycling
Handling of commercial construction waste has come a long way since I first started out in the industry, when recycling construction job site debris took a real effort. Today, by comparison, dumpster companies include the sorting and recycling of materials as part of their overall costs. This is due to standards set by municipalities, which now require contractors to recycle debris. As a result, most waste haulers have implemented systems to help contractors comply with that requirement – and made recycling on job sites standard operating procedure.
5. Repurpose and Reuse
Green construction practices such as reusing existing systems and utilizing reclaimed materials not only fall well within the spirit of best green construction techniques, but they also are smart steps to save our clients time and money. Whenever we work on a renovation project, we look at the current electrical system, breaker panels and HVAC unit(s) to see if they function or can be cleaned up to extend their use. Similarly, if the existing walls, ceilings or millwork are 'close enough' to what our clients are trying to achieve, we try to present options to utilize those materials rather than tearing everything out and starting fresh. This can make a real difference to our clients' budgets, as well as to the project's environmental footprint.
It's exciting to see how green building continues to evolve and ultimately change how we operate. And when those changes are positive for both the environment and how we do business, it's a win-win for everyone.
Chuck Taylor, Director of Operations
Tel: 847-233-9200 x712
Questions? Comments?
You can reach me at
CTaylor@eci.build
www.EnglewoodConstruction.com