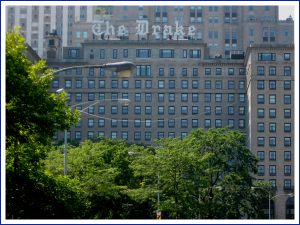 As the summer approaches and schools across the country will be taking an extended break, the busiest travel season of the year will begin. We thought it might be a good time to check-in on the performance of the hotel industry and hospitality construction trends.
Hospitality construction has been a bright spot for commercial construction general contractors in 2013 across all spectrums of the market. Luxury stand-alone hotels in large urban areas, mid-market hotels geared toward business travelers and budget stay family friendly hotels have all helped boost the commercial construction industry this year.
According to the American Institute of Architect's semiannual Consensus Construction Forecast, hotel construction is predicted to grow 15.7 percent in 2013.
This is mainly because tourism numbers are improving and hotels are seeing a strong increase in profitability. According to PFK Consulting, RevPAR, or, revenue per room available, will increase in the 50 U.S. markets that it tracks.
Smith Travel Research reports that U.S. hotels so far this year have performed as well as they did in early 2007, posting an average occupancy rate of 57.7 percent and average rates of $108.31. In Chicago, the summer of 2012 generated 233,000 visits to Chicago for a total of $207 million in visitor spending, according to Strategic Marketing Research, Inc. This number is expected to increase in 2013, sparking Chicago hotel construction.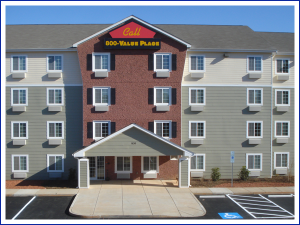 Nationally, real spending on travel and tourism turned up in the fourth quarter of 2012, increasing at an annual rate of 1.8 percent.
This is all positive momentum. However, with supply still strained and the commercial construction of new hotels to be limited, the majority of hospitality construction in 2013 will come in the form of hoteliers refurbishing and updating their interiors to appear hip and cool to attract these travelers.
At Englewood Construction, we are seeing this boost in hospitality construction as we are currently renovating four hotels. As a well-diversified and national commercial general contractor, we have a strong background in hotel construction, working with chains such as Marriott, Value Place and luxury hotels like the Drake and Palmer House in Chicago. We've done it all.
As we've noted in the past, remodeling projects come with their own pitfalls.
Taking on a hotel construction renovation comes with its unique challenges, especially for hotels in busy urban areas. That's why hoteliers should always work with the best commercial contractors when considering a major renovation. The name of the industry says it all: hospitality. Disrupting comfort and convenience for guests would be extremely bad for business.
Potential guests will likely have other choices in the immediate area. If they walk into a hotel lobby and see a construction zone, there is a good chance they will take their business elsewhere.
That's why scheduling and staging work is so vital to a hospitality construction budget and timeline.
If your commercial general contractor does not ask the following questions, you've hired the wrong hotel construction contractor.
Is it possible to shut down entire areas? Some times it is easier to block off entire wings and floors in phases to let construction crews move quickly through a property. Rooms will be idle for a period of time, but allowing a construction crew to work uninhibited throughout the day can compress the overall hotel construction schedule.
Will there be black-out days? Hotels with conference centers and ballrooms function as major meeting and gathering places as well. If a hotel has a major event that will require a shutdown of construction, general contractors should know that at the outset of a project to properly plan around it.
What is the loading dock schedule? This is vital information for hotels in heavily populated urban locations, as they will likely be sharing alley space with other businesses. Most alleys only allow access for one shipment at a time. Scheduling when materials can be brought in or removed is paramount to a successful hotel construction project.
Do workers only have limited hotel access? Security is also an important issue with hotels. It's critical to make sure construction crews only have access to specific areas and rooms at certain times. A commercial construction worker stumbling in on a guest in their private room can make for an awkward scene.
That's why we always say the best commercial contractors will form tight relationships with three key people during a new hotel construction project—the hotel manager, security manager and loading dock manager.
If your commercial general contractor asks the right questions and has the hotel holy trinity on its side, it should lead to a smooth hotel construction process.
Bill Di Santo
President
Tel: 847-233-9200 x710
Questions? Comments? You can reach me at
bill.disanto@englewoodconstruction.com