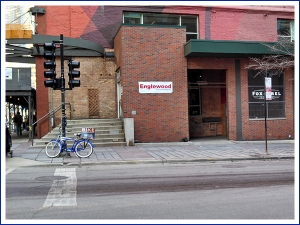 Like most businesses, the commercial construction industry is a relationship business. The best work is typically done when a project is viewed as a partnership between a client and commercial general contractor. We have been fortunate to have great partnerships with dozens of clients throughout the year on work ranging from shopping center construction projects to high-end restaurant construction assignments, thanks to the negotiated contract process.
For us, this arrangement is far more preferable to the common competitive bid process. Of course, we understand the desire to keep costs low, but giving commercial construction work to simply the lowest bidder can lead to plenty of problems.
In our experience, we have found clients who care about producing the best commercial construction projects are more likely to engage in the negotiated contract process. Sure, the costs may sometimes be a bit higher, but clients know their commercial construction project will have the best level of finishes and be delivered on time. By negotiating and locking in a fee up front, clients will have the peace of mind that their costs are fixed, and, they will feel like they are working with their selected general commercial construction contractor in partnership. In the competitive bid process, clients typically write the smallest check possible up front, but if things go wrong during commercial construction, as they often do with low-quality subcontractors, costs can come back to bite them.
Here are the top three reasons to work with general commercial construction contractors in a negotiated bidding process.
Setting expectations. In the competitive bid process, the general contractor's most important expectation to meet is the price—and in this case, it's making sure it's the lowest qualified one. In the negotiated process, expectations are set differently. Clients and commercial construction contractors work together to define the most important aspects of a project, which allows the general contractor to identify where and how much money should be allocated. For a shopping center construction project it might be the lighting; for a restaurant construction project, it might be HVAC equipment.  By defining expectations, the commercial construction contractor will undoubtedly deliver a better final product.
Identifying the right subcontractors. By setting expectations, the commercial general contractor will have a better idea of which subcontractors would be best suited for a project. If flooring is key to your retail construction project, then we might decide to allocate more of your budget toward top-tier carpenters who can deliver quality. Of course, in the negotiated process, the client has final approval of all subcontractors as well. This process delivers another level of relationship, as the commercial general contractor will typically have a good working relationship with the subcontractors. In the competitive bid process, a good general contractor subcontractor relationship is rare, as subs are picked solely on price.  Problems can arise, and often due, in these instances, as poor quality subs show their true colors once a commercial construction project begins. In fact, subpar work can actually end up costing a client more money. So there goes the low competitive bid, and a client's budget now needs to increase.
Potential project savings. While a competitive bid may allow for the lowest price possible at the onset, a negotiated bid has the potential to save clients money while still delivering the highest-quality possible. In a negotiated bid, a commercial general contractor will actively seek ways to save costs for clients. This could be by suggesting different materials, construction methods or project schedule. All of which can reap significant savings. The incentive in a negotiated process is that commercial general contractors generally split savings with clients seventy-thirty, with the seventy percent going to the client.  In a competitive bid, clients do not receive this treatment. General contractors and subcontractors simply do what was put on the bid sheet and nothing more. If we are negotiating in a partnership, we know the project's sacred cow and can work around it to find savings where clients need them, helping them to accomplish goals in a less expensive way.
For all of these reasons, take a look at the negotiate bid process before simply trying to save a buck on commercial construction through competitive bids. It makes for better projects, and, with established partnerships, makes for long-lasting business relationships.
Chuck Taylor
Director of Operations
Tel: 847-233-9200 x712
Questions? Comments?
You can reach me at
chuck.taylor@englewoodconstruction.com
www.EnglewoodConstruction.com