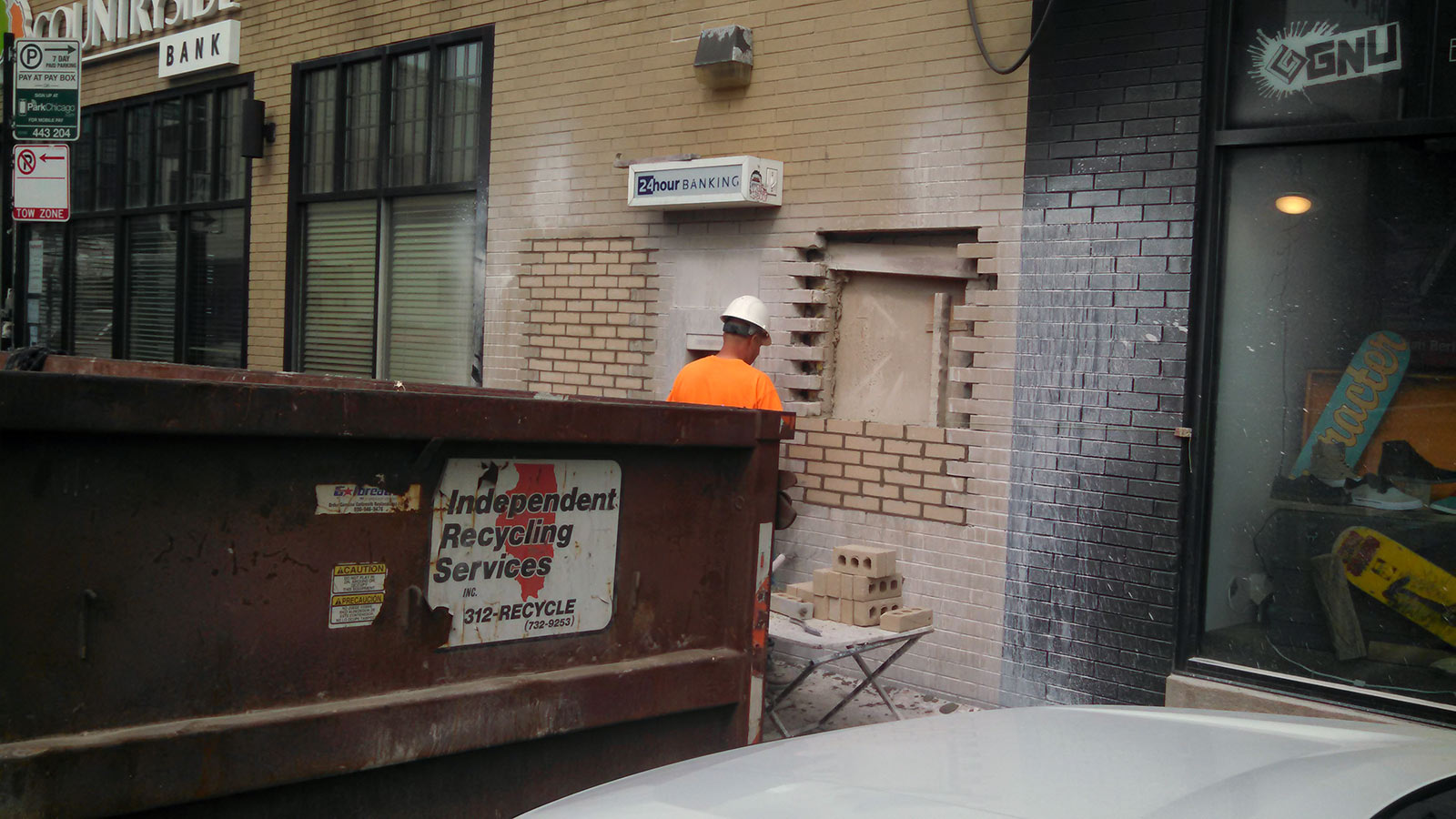 In a post last month, we took a look inside the commercial construction technology toolbox, specifically a rundown of construction management software options that benefit not only the contractor, but also the client. In part 2 of this topic, here are some additional ways the right technology choice impacts everyone involved in the project:
User-Friendly Maintenance Requests
When we started Englewood's Facilities Management team, we knew facility operators using this service for preventative, scheduled and emergency construction maintenance had a different set of needs than were addressed by our existing construction project management portal. So we added a new software solution, a portal powered by FMX, that is more focused on handling maintenance work order requests. This is a great example of how important it is to find the best software solution for a specific need, rather than trying to make due with something not intended for that purpose.
Our facilities management software system is incredibly user-friendly. When clients like retail and restaurant managers enter our Facilities Management portal, it's a one-touch step to put in a service request, whether it's for emergency, scheduled or preventative construction maintenance. This software also tracks when a request was put in, when it was answered, our response time, when the ticket was closed out and when it was invoiced. This is terrific data to help us evaluate the performance of our team, and advise clients like shopping center operations staff on the level of facility management service that is best for them.
Plus, the system tracks the maintenance work done at any given facility, which can be very insightful. If our records show we've sent out multiple service calls for one particular HVAC unit, we'll examine the reliability of the unit to determine if it is more cost-effective for the client to replace it than continuing to service it. From the client standpoint, facility owners can track the number of service calls being made for a given property. A large number of calls may tell them they have a team member calling in maintenance for every little thing, or it could indicate the facility is in need of additional attention.
Incorporating the Next Big Thing
One thing I've learned over the years is it pays to learn about new technologies, because you never know when something will be the next big thing to change the commercial construction industry. Twenty-plus years ago, back in the late 1990s, I was working for what was then the third-largest retail contractor in the country. Our office had one computer and one shared email address (remember the sound of the dial-up modem connecting?). When someone sent an email to the office, the administrative assistant would print the email, hand it to the person it was intended for, wait for them to write a response, and then go back to computer to type the reply for them. Today that sounds like the dark ages, but it goes to show how quickly businesses adapt and adopt changing technology.
That's why adaptability is one of the most important things we look for in a software partner. Right now, we're working with software companies to integrate new commercial construction technologies, such as BIM and laser scanning, into our existing platforms. Our clients are looking for those services on their more sophisticated construction projects, and it's up to us to evolve our systems and processes to meet those changing expectations.
At the same time, we're always learning about what's new in the way of software and other technology, because if you're not receptive to doing something different, you might miss out on a great new tool. As our clients' needs change and the market evolves, staying relevant and current is one of the most important things we can do to be a valuable partner and a successful player in this industry.
Chuck Taylor
Director of Operations
Tel: 847-233-9200 x712
Questions? Comments?
You can reach me at
chuck.taylor@englewoodconstruction.com
www.EnglewoodConstruction.com