As we discussed in this blog before, technology is playing an increasingly vital role in the commercial construction industry. Business seems to be booming for construction software products that help commercial contractors manage various aspects of their business. Lately, it seems like I receive daily calls and emails from technology companies highlighting new software products, many of which are trying to be a multi-purpose solution to serve the many facets of the construction business. But just as each tool in a toolbox has a specific purpose, it's important for contractors to find and use the construction software component that's "best of breed" for the task at hand. After all, you can beat a nail with a screwdriver, but you're better off using a hammer.
This two-part blog post will take a look at some of the construction software "tools" a successful national general contractor should have, and why a client vetting a commercial construction firm should consider the benefits they'll reap working with a tech-savvy firm.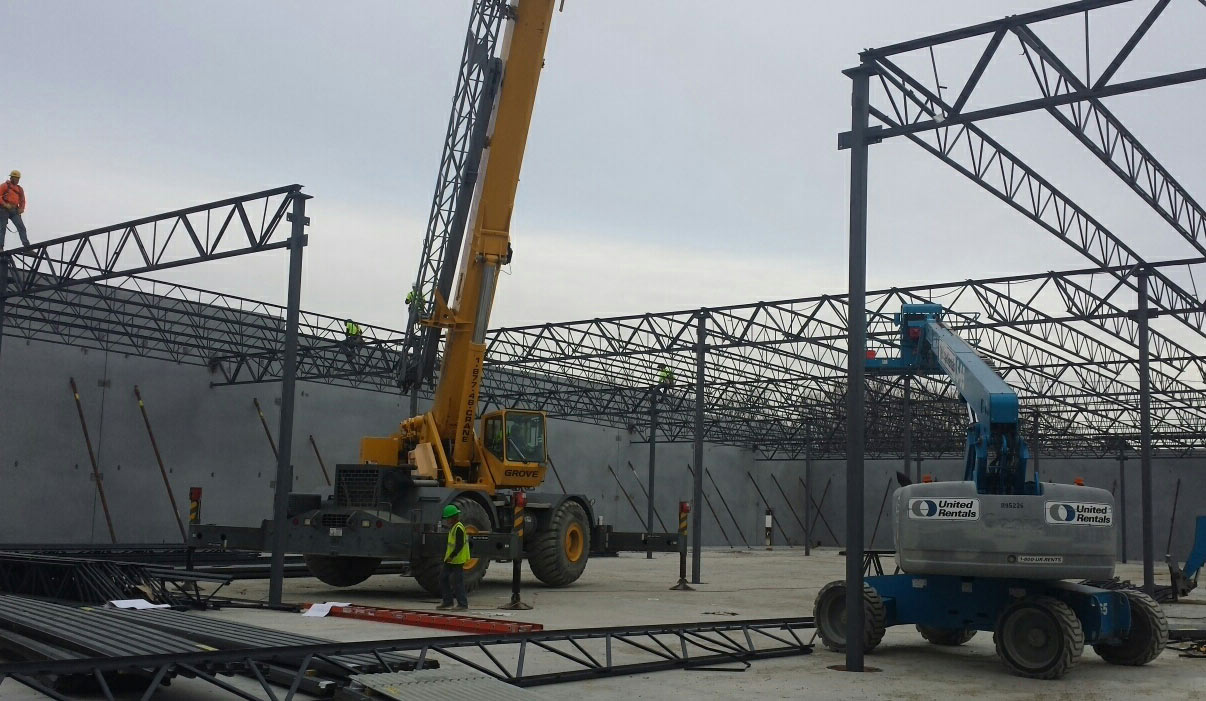 Adding it All Up
Managing the financial aspect of any construction project can be a complicated undertaking, especially on big jobs involving multiple parties. That's why having sophisticated accounting and construction contract management software in place is so critical, because it means the contractor's construction management team can simply focus on completing the project and leave it to the accounting team to 'keep score.' At Englewood we have one system, Sage 100 Contractor, that keeps all accounting in line, from ensuring billing is up to date so we're invoicing properly, to tracking all the suppliers and subcontractors on a given job. This allows our project managers to spend more time providing great client service rather than hunting down invoices and following up on outstanding billing items.
Another reason it's important to have a construction project's financial information in order is it ensures a project can be closed out in a timely fashion. This directly impacts our clients, since a hold-up in construction project closeout can delay tenant allowances as well as the transition from a construction loan to a real estate loan. Having the proper construction accounting software system in place is the biggest asset in making sure the closeout process happens smoothly and quickly.
Finally, using good accounting software allows commercial contractors to create and access historical data, which helps us provide accurate pricing models for just about anything we'll run into on a commercial construction project. This data is crucial in providing conceptual construction budgets for clients. As an example, we recently worked with a client on a new hotel construction project located about 25 minutes from a similar hotel project we completed not long prior. Because we had detailed and organized information from that previous job, we were able to give the client a very accurate picture of potential construction cost scenarios.
Managing the Moving Pieces
Any large-scale commercial contractor worth their salt uses construction project management software to track all the moving parts of a project. From the client's perspective, this is incredibly important because a great project management system enables better communication between all parties involved on the job, which ultimately saves everyone time and money.
Our software of choice, a portal powered by Procore, stores every component about the actual construction of a project, including all construction documents, addendums, construction change order requests, RFIs, schedules, and progress reports and photos. What's great about this system is everyone on the project can be given the appropriate level of access – including the client, architect, engineer, subcontractors, and anyone the client designates from their team. Clients can even give varying levels of access to different individuals from their team, such as an operations person that only needs access to the construction schedule or an owner who is primarily interested in seeing progress photos and topline updates.
One benefit of sharing construction project information through this platform is it eliminates a lot of paper transfer. Because Englewood is a national general contractor working with clients across the country, this means we can pass along the savings on shipping documents to our clients. Additionally, our clients, especially repeat clients who award us multiple projects at any given time, appreciate that their email isn't constantly clogged with reports, photos and schedules. Instead, they simply log in to retrieve updates at their convenience. Likewise, all information is archived if the client ever needs to reference details from past projects.
Plus, our construction project management portal creates an accountability component for the entire team. When we send out documents or notifications, we can track who received and opened them and when. And if an RFI is sent out, it pings the recipient until they respond with the needed information, which minimizes delays waiting for essential information to move forward.
Project management and accounting are just two facets of our business where having the right software tool is critical. Check back with Hard Hat Chat in March for Part 2 of this blog post on additional ways software is helping us better serve our clients. And we'd love to hear from our readers about what software tools are vital to your business.
Chuck Taylor
Director of Operations
Tel: 847-233-9200 x712
Questions? Comments?
You can reach me at
chuck.taylor@englewoodconstruction.com
www.EnglewoodConstruction.com