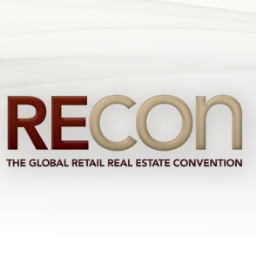 The tone of the attendees at ICSC's "Global Retail Real Estate Convention" (RECon) in Las Vegas last month was as positive and energizing as it was in the commercial construction boom years before 2008. Real estate developers were making deals for new retail and restaurant construction and retailers and restaurateurs were eagerly pursuing the spaces that the developers were pitching. Overall attendance at the convention topped 35,000; which was an increase of 10 percent from 2012. "Relief and optimism" was the attitude of all of the clients that we met with and it appears as if the retail construction and retail real estate industries have once again found their groove.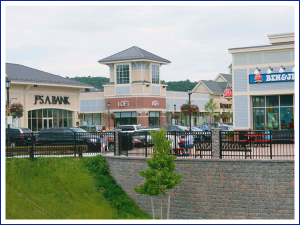 When attending this event, I always try to find the key takeaways for clients like shopping center landlords, retail developers and restaurant operators, plus, national commercial general contractors such as Englewood Construction. I look for retail construction trends, hot commercial construction markets and I try to gauge the overall confidence of retailers and restaurateurs. Here are my four main takeaways from this year's RECon.
Business is good. Retail and restaurant sales are steadily increasing and commercial construction space is slowly being absorbed. Retailers are actively looking for new commercial construction space and are developing new concepts, while restaurateurs are rolling out proven concepts and testing prototypes in key markets. Commercial construction financing is available for viable and stable projects. Overall, confidence is high.
Depressed markets are rebounding quickly. Markets that are rebounding the fastest are those that were the most depressed as a result of the economic downturn. Cities like Miami, Dallas, Phoenix, Las Vegas and San Francisco are all performing very well for commercial general contractors. The recovery has been fueled by strong economic fundamentals and sound commercial construction deals. The majority of "Big Box" vacancies that plagued the retail construction market have either been absorbed through releasing or commercial construction redevelopment of the space.
Value is a hot topic. Value continues to be discussed in every meeting and conversation. Shoppers continue to frequent stores offering perceived value such as TJ Maxx, Marshalls, Ross Dress for Less, Off 5th, Last Call and Forever 21. In several meetings at RECon, we learned from developers and retailers that this trend should spur new shopping center construction, especially for factory or fashion outlet centers.
Dealing with e-commerce. Retailers and general construction contractors continue to discuss breaking down the barrier between brick and mortar store sales and e-commerce sales. Many domestic and international retailers are researching and developing platforms that will hopefully bridge this gap by evaluating the overall performance of the brand versus breaking down sales and profits between commercial construction locations and internet sales.
The past few years at RECon have always been helpful and worthwhile, but, to be honest, the mood was somewhat dour. As you can see, there was definitely a change in mood this year as the commercial construction industry appears to be ramping up. It's easy to see why. Overall, retail sales are up for the industry, vacancy rates are down for owners, developers are initiating shopping center construction by redeveloping existing locations and retailers and restaurateurs are rolling out existing brands while developing new concepts. I left Las Vegas thinking one thing this year…"Life is good for a commercial construction company."
Read more related blog posts on commercial construction trends and insights here:
Opportunities Abound with International Retailers…for the Right Contractor
2012 Commercial Construction Industry News and Trends in Review – The year that was.
Restaurant Commercial Construction Trends: Why Restaurant Construction is Booming
Bill Di Santo
President
Tel: 847-233-9200 x710
Questions? Comments? You can reach me at
bill.disanto@englewoodconstruction.com