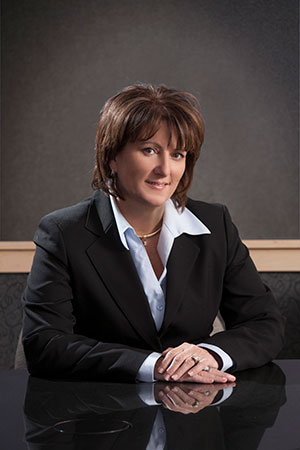 Recently our CFO, Mary Davolt, was honored as a CFO of the Year by suburban Chicago's Daily Herald newspaper. This award, which highlights the contributions of financial professionals to a company's success, not only made the entire Englewood Construction team proud, it is a great reminder of the many behind-the-scenes team members who are so critical to the work and operations of a successful commercial construction firm.
Typically our clients don't have the same face time with these individuals as they do our business development group and construction project management team, so we thought we would 'pull back the curtain' and shine the spotlight on just a few of the people who play important roles in bringing a commercial construction project to completion:
The CFO and Financial Team
For many companies, bringing a CFO on board is a major turning point that takes them from a small mom and pop shop to a large-scale firm with the capacity to manage complex construction projects. A big part of that is because the CFO and financial team take on the invoicing, billing, accounts payable and receivable, keeping track of the suppliers and subcontractors, and facilitating project close-out in a timely fashion. Knowing the CFO is "keeping score" on the financial side frees up the project management team to focus on what it does best – providing great customer service and ensuring the day-to-day running of the project is on track.
An experienced CFO like Mary is especially imperative on bigger, more complex projects with multiple players, lots of moving parts, and special considerations on everything from bonding capacity to construction contract structuring and financing. And because her team uses the latest accounting and contract management software, updates on the project can be provided at any time, which ultimately helps the project manager ensure everything is on track and keep the client informed.
Pre-Construction Services
When it comes to the upfront legwork in planning and pricing a construction project, the unsung hero is the pre-construction services team. This department is an extremely valuable tool for our business development group and project managers thanks to its in-depth knowledge of real-market costing. A lot of commercial construction firms view pre-construction services and estimating as the same thing, but we see them as two different animals. Typically, a construction estimating department starts with a set of plans that comes in through the company's business development efforts. The estimator sends those plans out to subcontractors, compiles all the bids received into a spreadsheet, gives the project manager an estimated cost based on best pricing, and hopes for the best in a competitive bid scenario.
On the other hand, a pre-construction services team takes a more conceptual approach to budgeting and often gets involved on a design-assist basis. This group looks at initial project documents and does some internal budgeting and cost estimating based on construction pricing models and historical data. This team's work could also include initial site visits and evaluations. As the project progresses and drawings are finalized, the team can provide more detailed pricing as well as value engineering. Rather than serving a one-time pricing function, the pre-construction services team is a resource the project manager can call on throughout the entire project.
Risk Manager and Safety Officer
While it's always our goal to do the best work we can for our clients, our first priority as a responsible commercial construction firm is the safety of our workers and our job sites. And ultimately, safety should be a priority for our clients as well, since an accident on the job site can have significant consequences for a construction timeline and budget.
Everyone on a construction job site is responsible for creating a safe work environment, but typically a commercial contractor also has a designated risk manager and/or safety officer who ensures construction safety guidelines are being followed. Part of this is acting as liaison with our insurance company, which has signed off on our corporate safety program and makes a wealth of resources available to us in support of that program – from training sessions and videos to forms, signage, courtesy job site checks and more. These are also the individuals who go through various OSHA training sessions, and send our field staff for OSHA training as appropriate. And on the job site, the risk manager and safety officer make sure individual subcontractors not only adhere to our corporate safety program, but also submit and follow their own job-specific safety plans.
Completing a commercial construction project on time and on budget takes a great team, and we're proud to say ours is one of the best in the business. Thanks to each of our employees for the terrific work they do every day.
Chuck Taylor
Director of Operations
Tel: 847-233-9200 x712
Questions? Comments?
You can reach me at
CTaylor@eci.build
www.EnglewoodConstruction.com