With December here, it's time for our annual post reviewing some of the positives – as well as a few of the challenges – that shaped the commercial construction business in the past year. Here's a look at our top 2016 commercial construction  "highs" and "lows":
Low: Mall Retail Tenants Choose Local over National
As a national commercial construction firm, it's not surprising the majority of our 2016 revenue came from work outside our home market of Chicago. However, over the last year, we've seen more retail brands award tenant build-out work to local firms rather than national construction partners. This trend reflects the challenges traditional mall retailers face in the wake of e-commerce, and decreased foot traffic. As these retailers look for ways to refresh and rebuild their brands, while also tightening their budget, they are making more value-based decisions. As such, we saw more of these construction projects awarded in 2016 based on a competitive bid process, rather than on a contractor's experience in replicating brand standards across the country.
This shift is part of the reason we've evolved and expanded our business at Englewood over the years from our roots in retail tenant build-outs to focus more on larger-scale projects, including flagship retail store construction, high-end restaurants, ground-up retail development and other sectors like senior housing development and hospitality construction. While we will continue to work on a national basis, we also are focusing on the larger, relationship-based opportunities that have been such an important part of our exponential growth in recent years.
High: Big Opportunities in Big Box Retail
At the opposite end of the retail sector spectrum, a "high" for us in 2016 was a number of ground-up big box retail construction projects, including work with brands such as Wal-Mart, Blain's Farm & Fleet, Hobby Lobby and Goodwill. This segment is a bright spot in the retail arena, with brands continuing to open new locations and enhance the experience in their physical stores.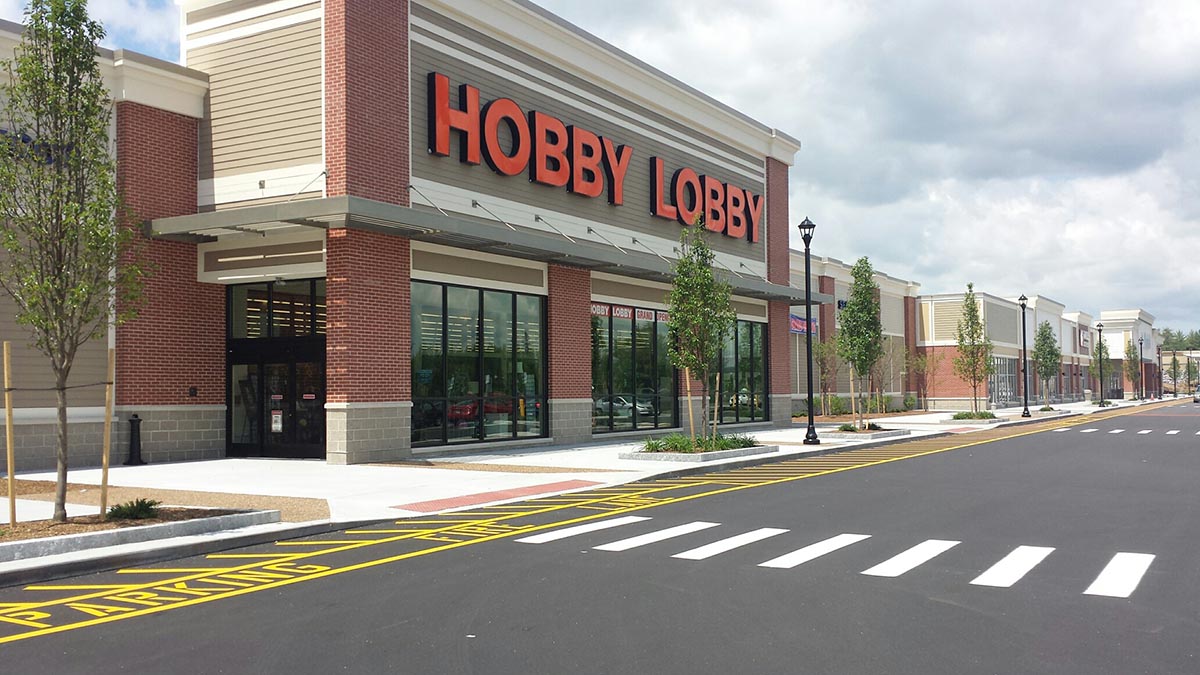 Coming out of the economic downturn, there was a good amount of big box retail space available, but in today's more positive climate many of these groups are buying their own real estate rather than moving into an existing space. That has led to large-scale ground-up projects for us, as well as opportunities to work with brands to build new flagship stores that test concepts they will implement across the country. For example, this fall we completed a 120,690-square-foot Blain's Farm & Fleet in Romeoville, Ill., which included prototype elements such as a decorative metal panel system as well as décor and layouts that will be rolled out at other locations across the country. As these brands look for more ways to enhance their physical stores, they continue to seek the support of a national construction partner that can ensure the quality and consistency of their brand experience.
Low: Good Talent is Hard to Find as Labor Shortage Continues
The national conversation about the construction labor shortage continued in 2016, and it was something we experienced directly at Englewood – particularly at the project management level. During the leaner years following the economic downturn, it was possible to cherry-pick top talent as experienced construction professionals searched for better opportunities. But now, not only has the overall talent pool diminished, but there is also less movement of employees between firms as general contractors are once again able to offer competitive construction compensation packages and robust incentives to retain their best employees. Bonuses are coming back, and even the youngest professionals are being enticed by higher salaries.
While this trend is a "low" for us in terms of immediate staffing, we're turning it into a "high" by thinking long-term and focusing our recruiting efforts on young talent. It's an exciting prospect to build what we call our "farm team" and train a new generation of employees specifically to the needs of our company. Thanks to relationships we've cultivated with a number of Midwestern universities with construction management programs, we have more young talent in our office today than ever before. The graduates we see coming out these schools are smart, motivated, and eager to embrace new technology – something we believe will become a major point of differentiation among construction firms in the years ahead.
High: Technology Presents New Opportunities for Growth, Improvement
Speaking of technology, at Englewood we've always been proud of our receptiveness to new construction processes, technology platforms and procedures, and how they will benefit our business and our clients. I am admittedly a traditional paper-and-pencil kind of guy, but one thing that stood out even to me in 2016 was the dizzying array of new construction technology currently shaping our industry – from the introduction of new project management software offerings to the proliferation of the latest in-the-field technologies like BIM and the use of drones on construction sites.
We're all ears when it comes to learning about any type of technology that will increase our ability to communicate better with our clients, subs, and internal team; at the same time, we're also careful to fully evaluate new technology and systems to make sure associated costs truly add value for our clients and to our operations. And at the end of the day, while we're always striving to be high-tech, we can't forget to also be high-touch with our clients. After all, construction is and will always be a relationship business.
Happy holidays to everyone from the entire team at Englewood Construction. We wish you all the best in 2017, and hope you'll check back in with us in January for our next Hard Hat Chat post.
Chuck Taylor
Director of Operations
Tel: 847-233-9200 x712
Questions? Comments?
You can reach me at
CTaylor@eci.build
www.EnglewoodConstruction.com