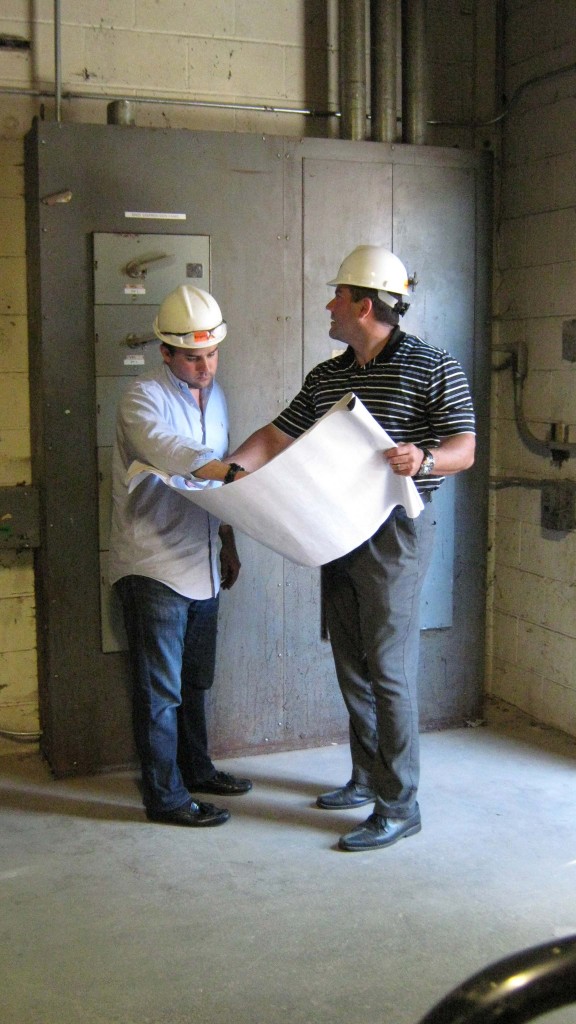 Here in Chicago, the arrival of October means the season's first snowfall and blast of cold weather could come any day. While I'm far from eager to start thinking about when snow-mageddon will hit, the change of seasons is a great time to talk about how your national commercial contractor can help make sure your facility is ready for winter.
At Englewood Construction, one of the services we offer as a national commercial construction firm is a full Facilities Management Group. Our Facilities Management Group is available to handle any issues regarding commercial facility maintenance, from scheduled building system maintenance and improvements such as painting and millwork repair, to emergency maintenance and response when the unexpected hits. For us, it's a natural extension of our relationships with clients to provide facility management services for the projects we built in the first place, and we know our clients appreciate having one trusted point of contact for all their commercial construction needs.
During the fall months, our facilities management team, headed by Corey Achino, frequently looks ahead to cold weather and takes care of a number of seasonal facility maintenance concerns for clients. According to Corey, these are some of the top winter maintenance items to watch:
Preventative HVAC Maintenance: While it's important to maintain an HVAC system on at least a quarterly basis, a few extra steps at this time of year will make sure the system is ready for winter. During a preventative HVAC maintenance visit for winter, our team takes extra steps to get the system ready to transition into heating mode, such as making sure reheat coils are clean and dust-free to avoid that unpleasant burn-off smell the first time the system kicks on. To prevent freezing of pipes and disruption to other building systems, we also advise clients to make sure their minimum set point is at 68 degrees for 'unoccupied' mode.
Winterizing Vacant Spaces: For property manager clients, it's important at this time of year to make sure all vacant spaces in your facility are winterized. One burst pipe in an unoccupied space will not only create a headache for you, but can also spell disaster for your tenants. Our team can advise on bringing in temporary heating to run during the coldest weather, and also check that all window and door seals are intact.
Building Envelope Inspection: Exterior cracks, splits and punctures left unaddressed before winter can not only lead to water leaks and increased heating and energy costs, they can also be a gateway for pests seeking warmer conditions. During a building envelope inspection, we identify issues with any exterior surface to make sure the building is sealed and energy costs stay low. We also ensure pest and bird screens are intact on all vents and penetrations.
Aesthetic Maintenance and Improvements: For retail clients and shopping center owners, fall is the lead-up to their busiest time of year – the holiday shopping season. Many like to plan aesthetic work such as painting, patching and other repairs to make sure their space looks its best before Black Friday.
Of course, not all maintenance issues can be planned for. One of the benefits of having a facilities management team on speed-dial is that not only are your preventative and scheduled maintenance needs met, but you also have someone to call in an emergency situation – whether it's a burst frozen pipe or a car that slides on ice and smashes through a front window.
Remember, facility maintenance should be a year-round concern, as keeping building systems running smoothly and identifying minor problems before they become big issues can save everyone time and money.
Chuck Taylor
Director of Operations
Tel: 847-233-9200 x712
Questions? Comments?
You can reach me at
chuck.taylor@englewoodconstruction.com
www.EnglewoodConstruction.com