In commercial general construction, trends come and go…and, sometimes, come right back again.
For instance, in Chicago, the Fashion Outlets of Chicago debuted on August 1, marking the area's first new Chicago shopping center development in 20 years. Its design is very impressive, but behind it is the traditional enclosed mall layout that took the country by storm in the 1970s and '80s. If we take a look around, there has not been too much new shopping center construction initiated in the last few years.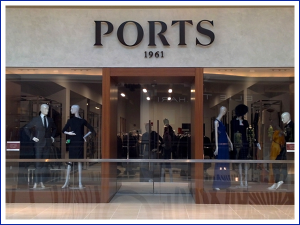 Now, that is not to say there has not been a decent amount of new Chicago retail construction, or nationwide work in the past two decades.
For the past 10 years, most metro areas experienced new retail construction in the form of power centers and outdoor lifestyle centers, such as the Shoppes at Farmington Valley, a 420,000-square-foot retail center that Englewood built in Canton Connecticut. Developers and retailers needed to find a way to breathe new life into the shopping experience and re-imagine regional shopping centers; hence the change in design and the reason why traditional malls went by the way side.
Well, fast-forward to 2013 and we are now seeing some new retail construction projects on a large scale in most metro areas, proving there still is room for product that reinvents the shopping mall development and delivers a value-based experience.
Case-in-point–the Fashion Outlets of Chicago. This is a very clever concept that has borrowed from old, yet successful retail construction trends and infused with new retail trends for 2013. By taking the concept of the enclosed mall in a central location and making it an outlet center, the owners have changed the rules a bit for where an outlet center is typically located. They have also upped the ante by populating the outlet center with high-end retailers such as Sak's Fifth Avenue, Neiman Marcus, Barney's, All Saints, Hugo Boss and Ports 1961. In fact, Englewood did the build-out for this Ports 1961, the first location for the retailer in Chicago.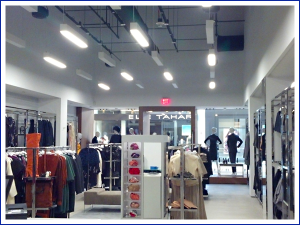 This is a retail construction trend that we have seen established since 2008. Value is the most important aspect in today's retail market and in the minds of shoppers. By populating a new retail outlet mall with high-end retailers, yet in an enclosed setting, the owners have reinvented the idea of what future regional shopping centers can be.
Of course, shopping center construction management on a project such as this takes a special skill. Englewood was fortunate enough to do a significant amount of preparation work for the landlord at the Fashion Outlets of Chicago and we were involved from the very start of this new shopping outlet construction project.
A few successful retail construction management tips the best commercial general contractors employ on large shopping center developments of this scale include:
Precise scheduling: In large retail construction projects like this, there can literally be four dozen separate build-outs taking place in a rather small area. Having your loading dock time scheduled precisely is essential. Nothing is worse than having to wait for materials to arrive because you scheduled a delivery at a conflicting time with another retail contractor. With so many general contractors working together, this is a real possibility. Be prepared.
Planning is essential: On some projects, it's okay if plans have to be tweaked a little during the process. A big shopping center development project is not one of them. For the issues raised above in scheduling, any change in a project can be very difficult to navigate. If new materials need to be delivered, having to jostle for loading dock space with other commercial general contractors can be a nightmare. Also, holding up an opening to wait for new materials can be extremely detrimental for a client, as the competition will be on-target for the grand opening. Having plans locked before construction starts is key.
Be a good neighbor: This sounds simple, but you would be surprised at how some general commercial contractors act toward one another on a major project. When there can be as many as 50-60 teams working side-by-side, it just makes sense to be a good neighbor and be considerate of adjacent work spaces. We may all be working for competitive retailers, but the goal should be the same—to open together at the grand opening. It's what is best for the shopping center development.
By following these retail construction tips and pushing toward a common goal, it's possible for general contractors to make the build-out of a new shopping mall a smooth process.
---
Read more at:
Commercial Construction Predictions and Trends for 2013
Chuck Taylor
Director of Operations
Tel: 847-233-9200 x712
Questions? Comments?
You can reach me at
chuck.taylor@englewoodconstruction.com
www.EnglewoodConstruction.com