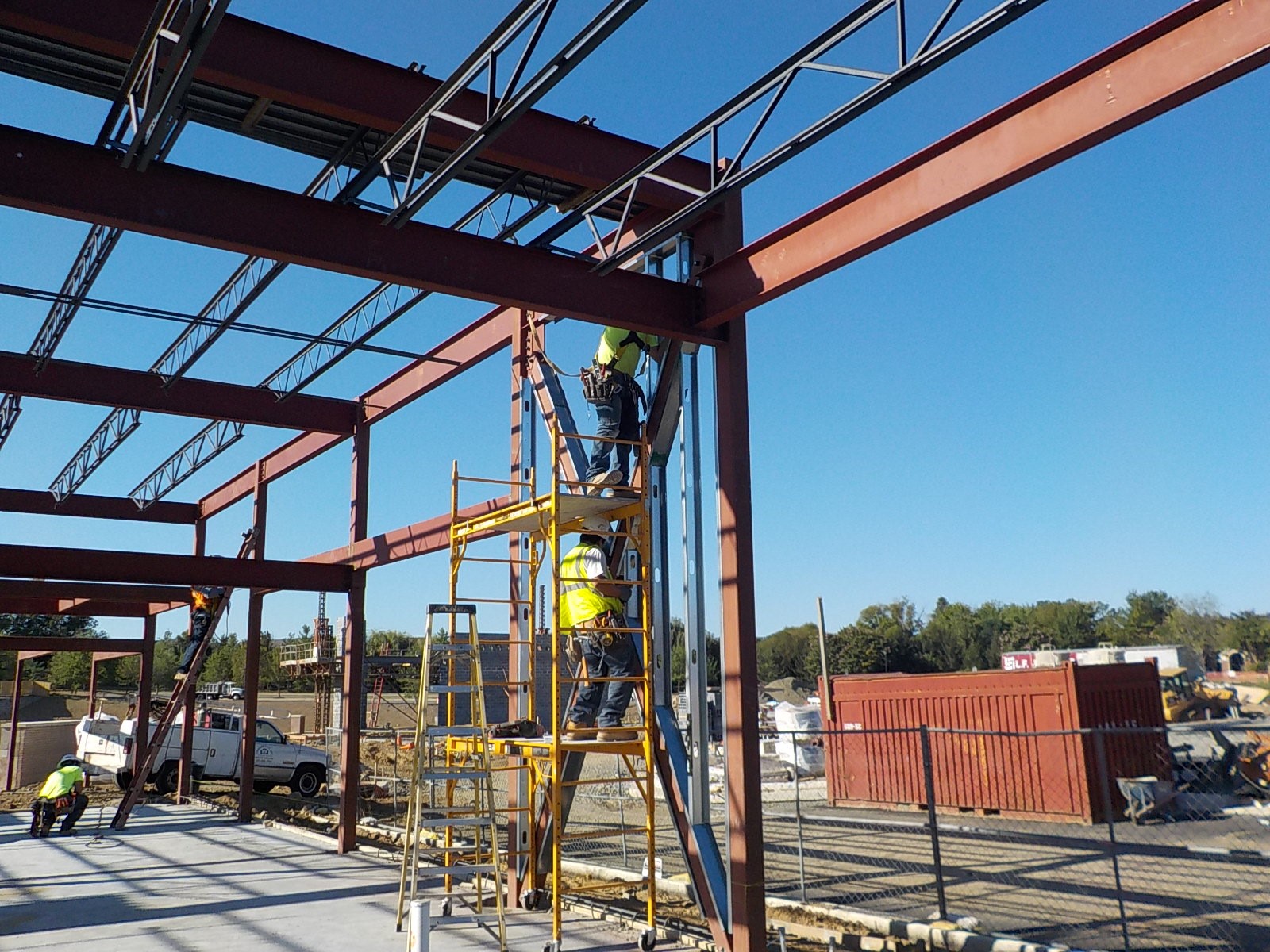 A few days ago as I grabbed my smartphone before heading to the office, I thought back to the time when I would leave the house each morning with a pager and a roll of quarters in my pocket. In those days, if someone needed you while you were on a job site or at a meeting, they paged you and you ran to the nearest pay phone to return the call.
As antiquated as that probably sounds to this blog's younger readers, it really wasn't that long ago. It goes to show just how quickly technology can change the way we do business.
The impact of technology is particularly interesting in commercial construction – a field where many of the same tried-and-true construction techniques have been used for decades. But as this recent Construction Dive article notes, the industry is embracing technology, and the most successful national construction firms are continually learning, seeking out what's next and adopting new processes. Here are just a few ways technology plays a critical role at Englewood Construction in how we not only manage the construction process, but also provide the best possible service for our clients:
1) Efficiency: In the old days, pre-2006, clients sent a physical set of plans when they wanted us to bid a construction job. We would send those drawings to a printer to copy enough sets to distribute to all the trade partners we were asking to bid the project – often 50 or 60 copies. This time and expense added up to a pretty significant investment.
Now, thanks to the advent of online project software, the entire construction bidding process can be digital. While this meant a dramatic reduction in bid expenses, the true benefit to our clients has been time. Today, when a client sends us plans, our preconstruction services team can have them uploaded and digitally 'on the street' within an hour. And when those bids start coming in from our subs, the take-off process can be much more efficient because we're working from digital plans. In a business world that has come to expect instant response, that time savings is a huge value to us as well as our clients.
2) Client Service: One of the biggest impacts of technology in the commercial construction industry is the ability to quickly and easily share construction project information. Something we're especially proud of at Englewood is our online project management portal powered by Procore, which we use to share everything from weekly reports and project photos to change orders and work order requests with everyone involved on a project – from our team and clients, to store and restaurant managers from our retail and restaurant development clients. I can't tell you how many times I've heard from clients that they love our system – some have even adopted it themselves.
Having all that information readily available and in a system that's easy for everyone to navigate creates a real level of transparency and accountability that our clients appreciate. Plus, it streamlines all communication on a project and simply lets us do our job better. Finally, that access to shared information helps build a healthy sense of collaboration and a trusting relationship with our clients, which is so critical in a successful partnership.
3) Job Site Tools: Today's construction job site is a very different place than just a few years ago. Even our most "old school" construction superintendents are up-to-speed with using technology and apps for daily construction reporting, sharing photos and scheduling look-aheads. We're also seeing the impact of exciting new developments like BIM (Building Information Modeling) technology, which gives us a 3-D picture of everything going on in a job site to better anticipate construction conflicts and issues. While some new technologies like BIM aren't yet mainstream, it's our job as a leading national construction firm to stay abreast with what's new and counsel our clients as they weigh the benefits of using these technologies against their added costs.
And that's what I love about technology – there's always something new to learn, and you never know if it will be the next big thing to revolutionize an industry. That's why we're keeping BIM on our radar, thinking critically about things like the use of drone technology in construction, and even looking at developing our own smartphone app that will help our field team interact with our office staff more easily. It's not enough to stay current – we're working to stay ahead of the curve and ultimately using technology to make it easier for clients to do business with us.
Chuck Taylor
Director of Operations
Tel: 847-233-9200 x712
Questions? Comments?
You can reach me at
chuck.taylor@englewoodconstruction.com
www.EnglewoodConstruction.com