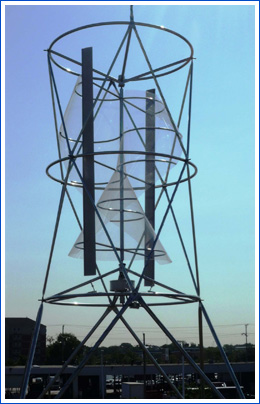 Have you seen the 2009 Green Building Survey? If not, take a look at the recent issue of National Real Estate Investor or Retail Traffic as each includes a special supplement called "Why sustainability endures in the face of recession."
I found the section about embracing energy retrofits especially timely as Englewood Construction recently completed our latest commercial sustainable construction project at Sloan Valve, a plumbing systems manufacturer in Franklin Park, Ill.
The Green Building survey states that 73 percent of developers have previously retrofitted properties, are in the process of retrofitting, or are considering retrofitting properties for greater energy efficiency. And 88 percent of developers and 86 percent of corporate executives consider green design to be as important or more important now as it was before the recession.
So I have to ask, if you're not part of this majority, what's keeping you from embracing a sustainable design build project or a green retrofit construction project?
If it's the cost, you might be surprised by the survey's findings as the majority of commercial developers say it takes only 3-4 years to recoup energy retrofit costs, including construction costs.
And you can always start with a small construction renovation like upgrading your HVAC, lighting or water controls to make them more energy efficient. Then, after you get comfortable, go for something more impactful like the two wind turbines and solar panel we installed on the roof of Sloan Valve's headquarters.
But regardless of how you decide to dip your toe into the green pool, make sure you align yourself with a commercial construction contractor  well versed in sustainable construction, are members of the U.S. Green Building Council or have earned Leadership in Energy and Environmental Design (LEED) certification.
Have a question on sustainable commercial construction? Feel free to email me at bill.disanto@englewoodconstruction.com.
Bill Di Santo
President
Tel: 847-233-9200 x710


Questions? Comments? You can reach me at bill.disanto@englewoodconstruction.com