Commercial construction is making a slow-and-steady comeback in most markets nationwide, but if you are looking for a good old-fashioned commercial construction boom, there is really only one place to look in the country right now—North Dakota.
That's right, the sparsely populated state on the Great Plains has seen a ton of commercial construction activity in the past few years thanks to a modern day gold rush in the form of shale oil. It's easy to argue that oil is our nation's most important commodity, and, according to some, North Dakota could hold up to 45 billion barrels of recoverable oil in the Bakken fields. That's more than any single country in the Middle East.
With possibilities like this, it's no surprise energy companies are flocking to the state, flooding towns with young, skilled workers, and setting up makeshift "man camps" to house them. It really is like an old-fashioned Wild West boom town environment.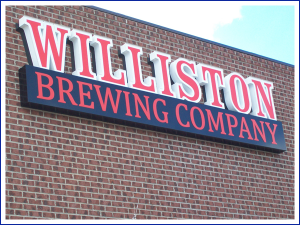 Of course, with this influx of people and industry comes a ton of opportunities for commercial construction developers, landlords, and upscale, full service tenants. Englewood is fortunate enough to have just finished a significant restaurant construction project in Williston, ND, where one of the biggest concentrations of industry has formed.
The 12,000-square-foot Williston Brewing Co. opened in mid- September and will serve as an oasis for oil field workers looking for an upscale restaurant establishment for dining and entertainment. It sounds like a logical thing to have a high-end restaurant construction project open where there is a need, but because of the fast-growing nature of these communities in North Dakota, there are several hurdles to making them a reality.
This is a paradox of these boom towns—while there are plenty of commercial construction opportunities for smart landlords and owners, there is only a fraction of the commercial construction labor available to make them work. Most of the transient labor in North Dakota is dedicated to working in the oil fields and supports functions of the oil industry since the local commercial contractors are all back-loaded with work for two to three years.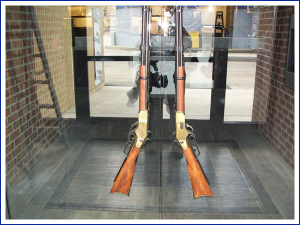 Savvy commercial construction developers know to use the best national commercial construction companies to accomplish their goals in labor challenging markets like this. The commercial construction owners we worked with to deliver the Williston Brewing Co. had the past experience of working with national commercial general contractors while developing the Kona Grill concept across the country, so it was natural for them to turn to us for this project to make it happen.
With a subcontractor base of 20,000 nationwide, Englewood was able to assess the situation and pull in the proper construction labor force from surrounding states to work on the restaurant construction project. We located contractors from Chicago, a millwork vendor from Indiana and mechanical contractors from Minnesota, Colorado and Utah to complete the commercial construction project. Given the fact that hotels and lodging is almost non-existent, for our onsite manager we brought in one of our traveling construction superintendents who has the ability to work out of his RV. He parked right on our commercial construction site and lived and worked there throughout the project.  Some of these commercial subcontractors had to travel more than 1,000 miles to do the work, but with such a commercial construction labor shortage in places like North Dakota, that is what it takes to get the job done.
North Dakota is a vibrant market showing no signs of slowing down and our presence there has helped us initiate several more projects. Englewood is excited about the current and future commercial construction opportunities that exist as the energy industry matures in this part of the country. Yet developers and owners should remember that partnering with the best national commercial contractors is the only way right now to achieve success in this fast-growing market.
Because I find this trend interesting, I'll leave you with a few more fun facts about Williston and the North Dakota market.
The ratio of men to women in Williston is 45 to 1
Williston grew 28 percent from 2000 to 2011 according to U.S. Census data
Oil Companies have booked rooms in all of the Williston hotels for in excess of three years.  Hotels are reporting occupancy rates in excess of 100 percent as the oil companies are allowing the hotels to occupy rooms that have been reserved, paid for but unused.  Williston Brewing Company is occupying the ground floor of a Williston hotel that is realizing 113 percent occupancy rates.
Williston boasts the following No.1 selling stores and restaurants in the country: Appleby's – McDonalds – Walmart – NAPA Auto Parts
---
Related links
Restaurant Commercial Construction Trends: Why Restaurant Construction is Booming
How to Create a Successful Restaurant Construction Schedule
Chuck Taylor
Director of Operations
Tel: 847-233-9200 x712
Questions? Comments?
You can reach me at
chuck.taylor@englewoodconstruction.com
www.EnglewoodConstruction.com