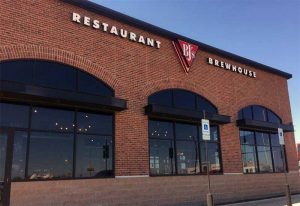 Coming out of the International Council of Shopping Centers' RECon convention in Las Vegas last month, there's been a lot of conversation in the media around the future of retail development. One topic I find particularly interesting is the discussion on different ways developers are reimagining existing shopping centers, especially in the wake of shifting consumer habits when it comes to retail and entertainment.
As the commercial construction partner for several large-scale retail center redevelopment projects over the last few years, we've had a number of clients say that in the current market, particularly in large metro markets like Chicago, existing malls offer the location and square footage they find attractive; however, the spaces and buildings on these sites typically don't work with their prototype. It's not enough to have a mall filled with specific brands and storefronts to draw in shoppers – developers know they also have to create a unique destination that offers a great experience to attract consumers. With that goal in mind, here are some of the latest offerings we're seeing mall developers use to transform existing malls and drive traffic:
1) The Rise of Grocerants
In the current 'foodie' culture, grocery shopping is no longer a chore. In fact, today's high-end, gourmet grocery stores – dubbed 'grocerants' for their combination of grocery shopping experience and casual dining areas complete with a variety of food counters and even wine and beer offerings – have become a destination in their own right. Besides driving traffic to a retail center, these upscale grocers have the added benefit of utilizing a large amount of square footage – making them an ideal choice for repurposing an existing building or filling an out lot in a mall redevelopment.
2) Vehicles to "Drive" Mall Traffic
Back in the 1960s and 70s, it was pretty common for car dealerships to be located in a shopping center environment. Traditional apparel retailers took over the mall experience in following decades, but today high-end automotive brands like Tesla, and even popular motorcycle manufacturers, once again have a presence at malls. From pop-up shops to full-on sales galleries and service centers, these luxury motor vehicle brands are being considered by developers as a unique and creative addition to their tenant mix.
3) Toast of the Town
Tying into the popularity of craft beers and small-batch spirits, brewery- and whiskey-based dining concepts have become the darling of shopping center developers. Typically featuring Americana fare, along with a mix of in-house and local beers or spirits, these restaurants deliver an entertainment experience that resonates with today's consumers and can infuse new life into an existing mall. From a restaurant construction standpoint, these brands are also typically larger than the average dining concept, thanks to extra space needed for beverage coolers and displays and, in some cases, even on-site brewing equipment. For example, Englewood recently completed a 7,525-square-foot BJ's Restaurant and Brewhouse adjacent to a shopping mall in Fort Wayne, Ind. This particular chain has been on fire recently, with strong national growth driven by high demand for this style of dining destination.
With such a variety of types of spaces in today's shopping centers, an important consideration for retail developers is to select an experienced commercial construction firm with a diverse portfolio spanning retail construction, restaurant build-outs and more. That way no matter what innovative new component is planned for the mall redevelopment project, their construction partner will be equipped to make it a reality.
Chuck Taylor, Director of Operations
Tel: 847-233-9200 x712
Questions? Comments?
You can reach me at
CTaylor@eci.build
www.EnglewoodConstruction.com