There's an old adage, "Better to remain silent and be thought a fool than to speak out and remove all doubt". That may be true in some life situations, but not when it comes to hiring a firm to complete your next retail construction project.
Red Flag #1: Be wary of the commercial general contractor that has no questions, exclusions or qualifications and agrees with all requests. A general contractor who just submits a bid without certain questions or qualifications may not understand the complete scope of work and schedule.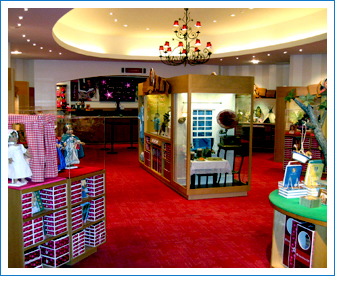 As an architect, I am fully aware that all drawings and bid documents will have some errors or contradictions. And as a commercial construction general contractor, I know it's my ethical responsibility to identify any errors, contradictions or conditions to a potential client. The awareness of these issues should be a part of the owner's decision-making process. In my opinion, a general contractor's integrity and level of knowledge on plan drawings and bid documents should trump all other aspects of the contractor selection process.
Red Flag #2: Think twice about a retail general contractor who doesn't guarantee you the same level of service, quality, value and adherence to schedule for one store as he would for multiple stores for a retailer.
Red Flag #3: The low bid isn't always the right bid – especially now. As both the residential and commercial construction markets are depressed now, there are a number of general contractors being vetted for retail construction bids that are outside of their expertise. In some cases, projects that would typically have three bidders now have 10-12 bidders. You owe it to the success of your project to make sure your commercial construction contractor isn't outside of his realm.
If you have any other red flags you'd like to share, I'd love to hear them.