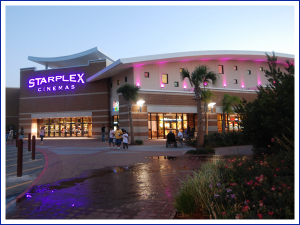 It's taken some time, but shopping mall commercial construction activity is back in a big way, as owners and operators have initiated only what can be described as a renovation renaissance.
Almost everywhere we look, it seems an older, out-dated shopping mall is undergoing a substantial commercial construction renovation. In the Chicago area alone, there are probably close to a dozen local and regional shopping malls in the middle of a shopping center renovation project, or, slated to begin one in the very near future. Some have been staples in the market for decades, such as Oak Brook Center, Yorktown Center in Lombard, Ill. and Water Tower Place in Chicago, while others have fallen by the wayside and need to make a play to stay relevant, such as the Charlestown Mall in St. Charles; the Hawthorn Mall in Vernon Hills, which is beginning a $40 million expansion and renovation; and the old Ford City Mall in Chicago, which is undergoing a $35 million shopping mall renovation.
However, this is not just a Chicago trend. As a national general commercial contractor, Englewood is working with a savvy investor that is purchasing underperforming regional shopping malls and renovating and re-tenanting them, thus, bringing value back. Right now, Englewood has shopping center construction projects underway at the Shawnee Mall in Shawnee, Okla. and the Brazos Mall in Lake Jackson, Texas.
All of this commercial construction activity is taking place because smart owners and retail investors realize they need to refresh, rebrand and reimage the shopping experience to be competitive in the future. Lifestyle centers and power centers may have been the big play in the last major round of retail construction, but as ground-up shopping center construction projects are still seen as a risky endeavor, the surviving traditional shopping centers are capitalizing on the improving retail market to initiate these commercial construction renovations to make them vital once again.
Of course, all of this commercial construction activity has been a boon to the industry. Architects, engineers and commercial construction general contractors are all receiving a boost from these national shopping center renovation projects.
There are a lot of reasons for this shopping center construction renaissance, but the main catalyst is national retailers that survived the downturn are beginning to flex their muscles a little more today and find well-located retail space at favorable rents. This has emboldened them to not only take on new long-term leases, but also expand the footprint of their traditional retail space.
To meet this demand, owners of older shopping malls often have to reconfigure their current space and commit to updating their product to try and best competitors.
Retailers such as Forever 21, Uniqlo and H&M are making aggressive plays into new shopping center construction space and sometimes taking up to as much as 40,000 square feet, a substantial increase from past store sizes. Mainstays, such as Gap and Limited, are also always looking to reposition in new shopping center construction space and may migrate to recently upgraded shopping malls.
Location is playing a major role in this process as well. Most of the new commercial construction we saw in the last decade was in outer-ring suburbs and even exurban areas. Land was cheaper and national retailers were chasing rooftops in the housing boom. As many of those markets never quite materialized, retailers and investors are now looking back to established regional shopping malls in major urban locations and older suburbs. With strong area population demographics, national retailers are intrigued, but it's not a matter of simply being in a location and open for business. Many of these locations have had high-vacancy rates or have been dark for years. As this new wave of commercial retail construction takes place, those that neglect new shopping center construction and updating will likely stay obsolete. Owners are finding out they need remodeled shopping mall space, or they will fall by the wayside.
It's an exciting time and the retail construction industry is poised to help breath new life into existing shopping malls with new shopping center construction projects. Look for some exciting retail news from Englewood coming soon in the Chicago area as we gear up for some substantial work. We'll be sure to keep you posted.
Bill Di Santo
President
Tel: 847-233-9200 x710
Questions? Comments?
You can reach me at
bill.disanto@englewoodconstruction.com
www.englewoodconstruction.com