What Every Developer Should Ask General Contractors During the Retail Construction Bid Process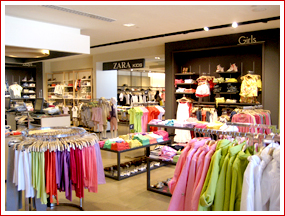 For my first blog post, a lot of people at Englewood Construction suggested I write about how to choose a retail construction company. But one person said that would be "boiling the ocean." After she explained to me what that meant, I agreed – it's a topic too ambitious for me to conquer in one post. Instead, I decided to write a series on the topic, starting with where to find a reputable contractor and what questions to ask.
During my 30+ years in the commercial construction industry, I've submitted bids for hundreds of retail construction projects and been vetted by some of the best developers out there. So I know from experience that the smartest place to find a retail general contractor is through referrals. Talk to retailers, shopping center landlords and developers you respect about their successes and failures with a general contractor. The retail and construction industry is a small world, so the key players know the good and bad retail construction companies.
Once you have your top candidates in place, the person that qualifies the general contractor should ask some very key and basic questions:
Do you have retail experience, whether it's a renovation or new retail construction?
Does your proposal include the complete scope of work specified in the bid documents?
Does your proposal include any qualifications (exclusions, inclusions, allowances, alternates, etc.)?
Will you commit to an agreed upon turnover date to the owner?
Have you spoken to the particular jurisdictional authorities and are all of your licenses and bonds in place?
Have you performed a site visit and met with the landlord to determine any field conditions that may impact your price or schedule?
If a general contractor answers "no" to any of these questions, then cut them loose. In addition, the contractor's financial wherewithal is also a consideration as many general contractors are struggling in this difficult economic environment.
But perhaps the most important factor in selecting the right contractor is their integrity and ethics. In my experience, the most successful retailers choose these qualities over a low bid every time.
If you have other questions you think retailers should add to their general contractor "must-ask" list of questions during the bidding phase, I'd love to hear them.
Bill Di Santo
President
Tel: 847-233-9200 x710


Questions? Comments? You can reach me at bill.disanto@englewoodconstruction.com