Is Your Vertical Retail Construction Project a Mess or a Success?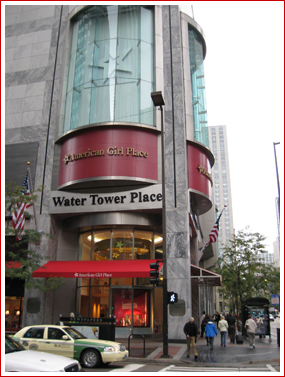 Some may disagree, but we at Englewood Construction think the challenges commercial developers face in opening a store in a vertical mall are more complex than any other type of retail store construction.
Why? Because a vertical shopping center can be made of many floors within a tight city block foot print that has only one opening (and if best two elevators) where all goods, materials, and debris can enter and exit. Coordinating traffic and usage between retailers, building operators and construction personnel can make or break the project.
At Englewood Construction we've found the secret to a successful retail store build out in an existing vertical mall or shopping center under construction comes down to two things: management of construction deliveries and debris, and keeping the lines of communication open.
And you can't be effective at either of these unless you're on the same page with a shopping center's holy trinity: security personnel, dock managers and mall management.
Security Personnel – They are the first line of defense of the property. The more they know about the intended activities of your retail construction project, the more helpful they will be.
Dock Managers – This is their house! The more advance notice you give them, the more accommodating they will be – especially when it comes to unscheduled deliveries.
Mall Management – Keep them updated on your store's schedule and needs. The sooner construction is completed, the sooner the storefront's barricade is down, and the sooner another retail store is earning.
By keeping these key players in the loop at all times with your project, things are much more likely to run smoothly and ensure that you make your opening date.
If you have tips, insights, questions or stories to share on retail construction in vertical malls, send them our way.
Chuck Taylor
Director of Operations
Tel: 847-233-9200 x712


Questions? Comments? You can reach me at chuck.taylor@englewoodconstruction.com