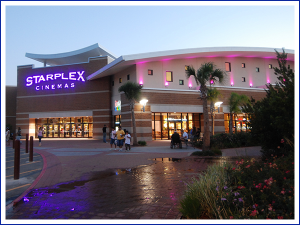 For savvy commercial real estate investors and venture funds, terrific opportunities exist today to purchase and reposition underperforming shopping malls.
As the economy shifted into a recession, many shopping malls were hit hard. Consumers kept money in their pockets, retailers stopped expanding and owners ceased new retail construction for their facilities. That's left a large number of high-performing shopping malls with high vacancies and out-dated concepts. However, as the economy now slowly improves and consumers are beginning to spend again, shopping mall investors are looking at many of these shopping centers for the one key asset they still have on their side–location.
Investors are finding significant bargains on well-located shopping malls in high-density areas with strong consumer demographics. Yet simply buying the property at a good price isn't enough to make the deal pay off.
In most cases, these malls need significant retail commercial construction upgrades and updates to compete for top-tier retailers. Working with the right third-party retail construction and asset manager can make all the difference in this scenario and turn an underperforming shopping mall into a best-in-class asset.
For these reasons, it's best to consult with a one-stop-shop commercial construction company and shopping mall asset manager when beginning a mall construction project:
1)   Experience pays off. It's always best to bring in an experienced team. Look for national construction firms that are involved in retail construction on a daily basis. They will be up-to-date on the latest shopping mall design trend and have plenty of past projects to showcase ideas and solutions.
2)   Pay-as-you-go services. Working with a third-party firm allows some financial flexibility. If there is not much activity for a specific month or quarter, owners can find savings by avoiding in-house costs and not paying out as much for retail construction services.
3)   Knowledge of real-time construction costs. The best general contractors will know what shopping center construction costs are needed to renovate and re-tenant a specific store or floor plan almost immediately. Even more importantly, national general contractors that work with dozens of retailers can easily price out what a space reconfiguration would cost for a specific tenant. This helps owners tremendously in the planning process and allows them to set targets accordingly.
4)   Solid retail connections. National retail contractors constantly track retailers and restaurateurs, making them experts on industry activity. When they see potential leasing opportunities for shopping mall owners, it is possible to make introductions or pass on leads.
5)   Tenant coordination expertise. Commercial construction general contractors with ample national experience will have likely worked with the largest shopping mall owners and property management firms. The best general contractors will be able to work seamlessly with tenant coordinators, or, they will be able to supply this service as they have accumulated best practices from many of the most successful firms.
With many of these potential shopping mall deals available for smart investors, look for more activity in the shopping mall construction market in 2014. Owners who align themselves with national general contractors that can perform both shopping mall asset management and construction management services will fare well.
At Englewood, we hope to have some exciting news to announce soon regarding this trend in the coming months.
We would also like to wish everyone happy holidays and a wonderful New Year. We'll see you in 2014!
Bill Di Santo
President
Tel: 847-233-9200 x710
Questions? Comments?
You can reach me at
bill.disanto@englewoodconstruction.com
www.englewoodconstruction.com