Earlier this year, we were very excited to begin work on our latest project with long-time Englewood Construction client American Girl – a new American Girl Place flagship store in New York's Rockefeller Plaza where the brand will move this fall from its current New York address on Fifth Avenue. Over the years we've had the opportunity to work with quite a few clients on flagship store construction projects, including Zara and the Disney Store, and it's always a great experience to be a partner in creating a space that fully embodies a brand's essence.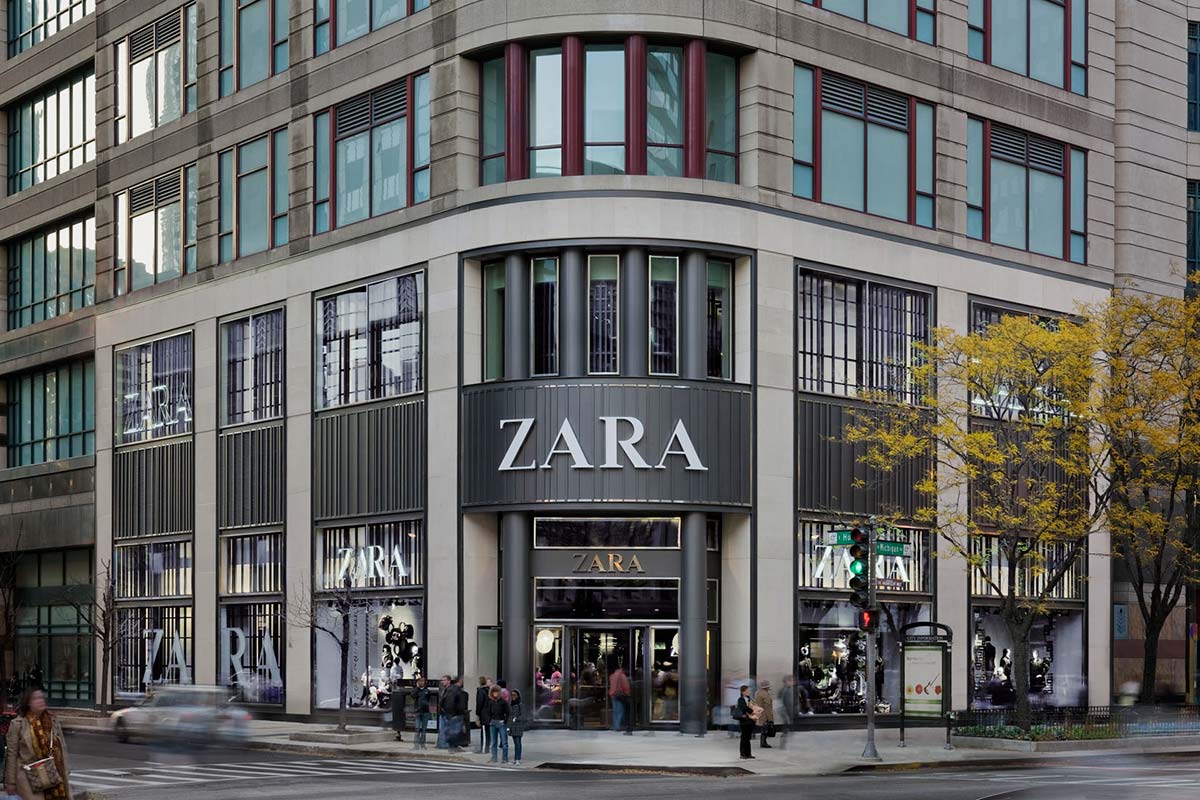 By their very nature, flagship locations almost always pose a wide range of circumstances beyond what you might expect in a typical retail or restaurant construction job – which is why it's imperative that brands turn to a trusted commercial construction firm experienced in navigating the flagship location construction process. Following is a rundown of just a few specific challenges and considerations we've come to expect with this type of project, and that brands should keep in mind as they select their construction partner:
1. Working in Unique Locations
Flagship stores typically include a high-profile construction site – often a busy urban area that presents its own set of construction planning challenges. Some great examples of this are the variety of restaurant and retail build-outs we've completed up and down Chicago's Michigan Avenue. With the high level of pedestrian as well as vehicle traffic along the Mag Mile, simply scheduling the delivery of construction materials and equipment can be one of the project's more complicated planning aspects.
Likewise, flagship stores in city locations often entail construction in mixed-use buildings, such as Rockefeller Plaza in New York or Water Tower Place in Chicago (where we built out American Girl's Chicago flagship store as well as the Harry Caray's 7th Inning Stretch restaurant and Chicago Sports Museum). In these vertical properties, construction crews must be cognizant of how their work impacts other building tenants. For instance, Water Tower Place includes retail, restaurant, hotel, residential and office space – so it is important to time noisy work such as jackhammering in order to cause minimum disruption to residents and hotel guests, in particular. Typically, ownership at a multi-use property will set hours when construction work can take place based on peak hours and what's going on in the building at different times of day.
2. Introducing Prototype and Specialty Elements
One of the most exciting parts of working on a flagship store is it's often where a brand unveils a prototype element that defines its in-store experience. Prototype elements can take many forms, from a signature design feature that will give the brand a consistent look across multiple locations, to an experiential component that lets customers interact with the brand in a new way.
For a commercial construction firm, there's a certain level of unknown with a prototype feature, requiring a different methodology of thinking, planning and building. More times than not, a prototype feature entails materials the client hasn't used before, so it is the contractor's job to figure out sourcing, lead time and any questions regarding installation. Similarly, it might involve using new technology to create an interactive display, exhibit or experience for customers. In this scenario, the construction firm needs to coordinate directly with any specialty vendors or contractors to determine wiring and electrical needs and plan for installation as part of the overall construction timeline.
An experienced commercial contractor is also an important partner in value engineering a new in-store component – particularly if it will ultimately be rolled out at other locations. A great example of this was when Englewood worked with a popular handbag and luggage brand to create a customized column detail that would be a signature component at its flagship and across its entire fleet of stores. After reviewing plans, we recognized the heavy concrete columns specified would be expensive to ship and challenging to install. So, we worked closely with the client and designer to find a plaster alternative that looked identical, but cost far less to manufacture and ship, plus was much easier to install.
3. Keeping it Under Wraps
Inevitably, there is a lot of anticipation among customers once a popular brand announces a new flagship store, including speculation about what features and special experiences it will include. As the contractor we are privy to many of those details in advance, so it is important we help keep them under wraps until our client is ready to share them publicly. That entails not only having confidence in the discretion of our own team, but also making sure we select subcontractors we trust to keep project information confidential.
Along these same lines, sometimes there are elements of a flagship project that won't be shared during the construction bidding process – either because the client wants to keep them confidential until the team is officially in place, or because those components simply haven't been finalized yet. Our team understands we need to be flexible in handling a "TBD" item, but we also need to ensure our subcontractors have the agility to work with us on planning and giving us the best construction pricing and value, despite those unknowns.
Building a flagship location is an exciting ride, and it's one we've been on many times before. If you're looking for an experienced construction partner for your next flagship retail or restaurant project, give me a call – I'd love to talk it over.
Chuck Taylor, Director of Operations
Tel: 847-233-9200 x712
Questions? Comments?
You can reach me at
CTaylor@eci.build
www.EnglewoodConstruction.com