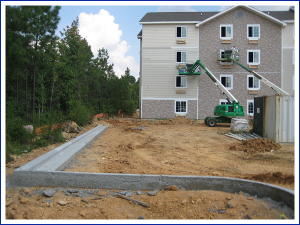 With 2013 behind us, we wanted to look back at the year that was in the commercial construction industry. Some of the 2013 commercial construction trends we predicted came to pass, some were more significant than we originally thought they would be and others emerged that caught our attention.
Overall, it was a great year for the commercial construction industry. At Englewood Construction, we experienced record sales in 2013 and a double-digit increase in hiring. With the momentum that commercial general contractors were able to build last year, we expect 2014 to be an even better year for the commercial construction industry.
Here are some of the interesting 2013 commercial construction trends we found noteworthy in 2013.
Shopping mall investment activity heats up
Commercial real estate investors targeted underperforming regional shopping malls in 2013 with plans to redevelop and rejuvenate the properties with retail commercial construction upgrades. This activity took center stage in the commercial real estate industry for two reasons—shopping mall investors seem to feel that prices have bottomed for regional shopping malls and national retailers are starting to stir again. Investors finally feel they can get underperforming shopping centers at prices they can make work, and, they have the added confidence that national retailer activity will bolster their redevelopment efforts. This new retail commercial construction activity should play a prominent roll in 2014 as well.
Not your parents' mall
The commercial construction redevelopment trend in regional malls is targeting a new generation of users, as mall owners and commercial general contractors seek to create an atmosphere and experience, rather than just a new retail construction destination. Mall redevelopments in the past year have focused on upgrading common areas, but also luring the type of tenants that will build buzz and lure shoppers. In many cases, mall owners are relying on new concept restaurants and entertainment options, such as bowling alleys or dine-in movie theaters, to drive foot-traffic to a reimaged shopping center development.
Hotel developers make reservations
We had a lot of calls and meetings in 2013 with hotel clients. From budget hotels to luxury and extended stay options, everyone is making plans for new hospitality construction. As we pointed out previously in a 2014 commercial construction trends piece, hotel occupancy was up substantially in 2013 and hoteliers responded to this information by kicking hospitality development plans into high gear.
General contractors feast on restaurant deals
We knew increased restaurant construction was going to be a trend for 2013, but activity was up even more than we anticipated. According to the National Restaurant Association, industry sales were projected to hit $660.5 billion in 2013 and restaurateurs responded with a flurry of new restaurant construction to meet the demand. This restaurant construction activity was across all major markets, both urban and suburban, and not only limited to new concepts, but also rebranding and refreshing existing restaurants.
Middle market retailers see some light
We're not saying the middle-market retailers are back, but last year was an improvement for the beleaguered sector. Retailers such as H&M and Forever 21 were very aggressive in 2013 and took a lot of excess space, making for the most middle-market retail deals we have seen since 2008. As the economy continues to improve slowly and steadily, we expect middle-market retailers to flex their muscles even more in the coming years, which should spur a significant amount of new retail construction.
All-in-all, 2013 was a great year. As we march into the New Year, we expect the gains of 2013 to carry over and make 2014 event better for commercial general contractors. Be sure to look for more exciting news from Englewood as we move forward in 2014.
Bill Di Santo
President
Tel: 847-233-9200 x710
Questions? Comments?
You can reach me at
bill.disanto@englewoodconstruction.com
www.englewoodconstruction.com