Last month, I had the opportunity to check in with an Illinois Real Estate Journal reporter for a feature on the latest trends in senior housing (you can read the article here). It's an extremely timely topic for commercial construction firms since, as we noted in our post last year on Commercial Construction Trends and Predictions for 2016, senior housing construction is currently booming. Here at Englewood Construction we are seeing a number of ground-up senior housing construction projects break ground to meet housing demand from aging baby boomers. But we've been especially busy lately with existing senior housing communities that want to update or rebrand their facilities to stay competitive with the new players entering the market.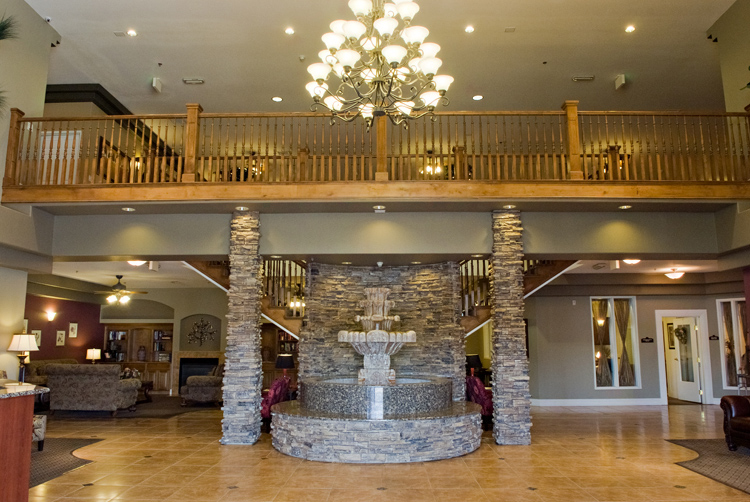 These "refresh and remodel" projects can pose a unique set of construction considerations for senior housing developers, so one of their first priorities should be to partner with a commercial general contractor experienced in renovating an occupied residential community.
There is a certain sensitivity a contractor must bring to a construction project where people are currently living, as opposed to ground-up new construction. It's even a step beyond the level of care that must go into the renovation of an occupied hotel, as unlike hotel guests staying one or two nights, senior housing residents consider their community their home and have a vested interest in the work taking place there. With that in mind, here are four key factors in keeping residents happy during the renovation of their senior housing community:
Be cognizant of work hours: Whether there's any truth to the stereotype that senior citizens are the 'early to bed, early to rise' type, the fact is no one likes being woken up to the sounds of a construction crew at work. Unlike a typical commercial construction job site, where work usually starts at 7 a.m., the construction work day at a senior housing community shouldn't begin until 9 a.m. and should wrap up by 4 or 5. And it goes without saying that scheduling overnight work is never a good idea.
Realize the entire facility is "home": For senior housing residents, their sense of "home" extends beyond their own room or suite to encompass nearly every area of their community – from the lobby and common spaces to the dining room and activity areas. A contractor working in these spaces needs to be sensitive to that sense of ownership and bring the appropriate level of respect and care to their work as well as to their interactions with residents.
Safety is as important as ever: As in any occupied space, it's imperative in a senior housing facility renovation to take precautions to protect people from any hazards of the work. This is different than safety precautions on a construction job site where the only people present are trained construction professionals who are experts on potential hazards. For areas with heavier construction taking place, it might be wise to put a barrier up to simply block off the space entirely.
Communication is critical: Because a senior community is first and foremost a home, residents want to know what's going on when they see a construction team. Hopefully the facility operator has a committee in place to hold meetings and issue memos so residents are kept up to speed. But the senior housing construction team also needs to be prepared for the extra curiosity and interest from residents. Because of this, we always select our superintendents carefully for a senior housing renovation project. It takes a certain personality to handle the extra interaction and communication with residents that makes the job a positive experience for everyone. On some job sites, our superintendents have even gotten to the point where they're on a first-name basis with residents, which is a good sign in my book.
The cool thing about renovating a senior housing community is that it can be such a transparent and collaborative effort between all parties. From the residents and their families to the facility's team and the contractor, everyone is vested and wants to be involved to ensure the project results in a great space that feels like home. By being considerate in how we carry out our work in these facilities, our construction team can make the experience of going through a renovation a positive one for everybody involved.
Chuck Taylor
Director of Operations
Tel: 847-233-9200 x712
Questions? Comments?
You can reach me at
CTaylor@eci.build
www.EnglewoodConstruction.com