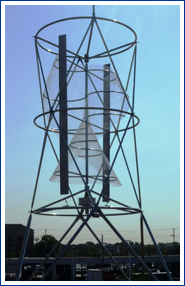 As I recently watched my kids head back in school, it got me thinking that if I could do it all over again, I would have applied myself a little bit more in school—as I think most of would. Luckily, there are all kinds of opportunities for us in the commercial construction industry to go back to "school" and beef up on the latest commercial construction trends and design build best practices to enhance our expertise and construction services.
Commercial real estate developers, shopping center landlords and restaurant owners should also take advantage of this slow time in the market to attend the various commercial real estate networking events and shopping center conferences to gain new business insights on the industry or better yet, to sit on a panel to showcase their expertise and highlight their projects.
I, for one, try to go to as many industry seminars as I can, whether they focus on retail construction, restaurant renovations, commercial real estate market conditions, etc. I soak it up like a sponge. But the thing I most dig about these events is the opportunity to connect with customers. Sometimes, simply listening to a client can give you better insights into providing them with the best service possible, which is arguably more valuable than any advanced degree you can hang on a wall.
There's no denying that for your company to stay relevant in today's commercial construction industry you need to be up to speed on sustainable construction and green building practices. It's a big hot button and one Englewood Construction is dedicated to as more and more of our staff becomes accredited in LEED construction.
Whether you're planning a green commercial construction project for LEED certification or maintaining your professional LEED accreditation, there are a number of educational resources for you, such as green construction education programs though the AGC of America (The Associated General Contractors of America) or the U.S. Green Building Council.
And with modern technology, some coursework can be completed online, so you don't have to leave your office to brush up on new construction procedures or study successful general contracting case studies.
Take this blog for example. One of the reasons we started www.HardHatChat was because we wanted to create an online dialogue with others in the industry to improve our knowledge base. We also thought we could share some interesting case studies and tips that would benefit others.
So let's get this discussion going. Whether you are a client, peer, subcontractor or anyone who has an interest in commercial construction projects, raise your hand and ask us a question or suggest a topic for discussion.
And unlike in math class, I promise, no spitballs…maybe.
Chuck Taylor
Director of Operations
Tel: 847-233-9200 x712
Questions? Comments? You can reach me at
chuck.taylor@englewoodconstruction.com