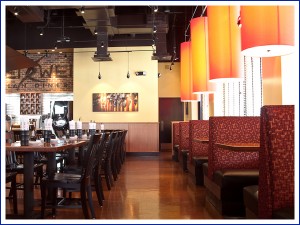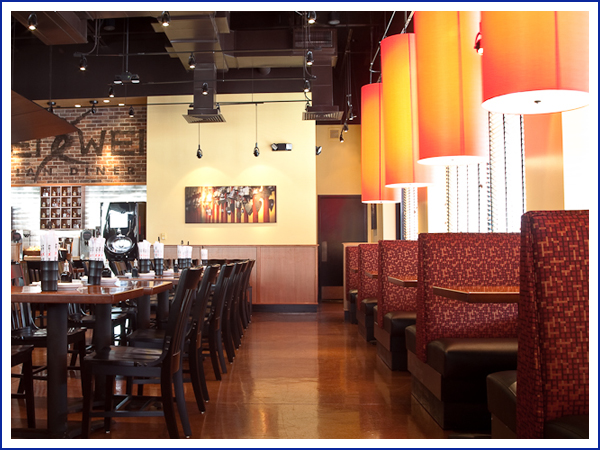 We recently gave a restaurant trade magazine some tips on budgeting for a restaurant construction timeline. While the construction best practices we shared might be common knowledge with our experienced Chicago restaurant construction clients, I realize novice restaurant owners or entrepreneurs opening fast-casual franchise restaurants may not know how to create a successful restaurant construction schedule.
First and foremost, a restaurant construction timeline mainly depends on the following:
The size and type of restaurant
The amount of equipment in the back of house
The finishes being used in the restaurant
How prepared and organized the owner/operator is in terms of having drawings done and hard delivery dates on the FF&E (fixtures, furnishings and equipment).
As the best restaurant construction firms will tell you, the most common reason construction schedules and budgets increase for a restaurant opening is not due to a commercial construction crisis (such a burst pipe, etc.), but because the restaurant contractor is waiting for delivery of construction materials. The scheduling of deliveries is absolutely crucial in opening a restaurant on time.
Because of this, successful general contractors will make sure independents and novice franchisees are aware of all the processes that go into opening a restaurant before construction even starts.
Design process – this is where the architect creates drawings (typically 4-6 weeks).
Permit process – this could take up to 3 months depending on your location
Bidding process – this is usually 2 weeks
Note: it is during the restaurant design process when lead times on equipment and finishes are realized. For example, an oven could take six weeks to be delivered, certain wall tiles could take four weeks. As an operator discovers these lead times, he/she will start to prepare the construction timeline based on the delivery of these items. Of course, a restaurant construction contractor can also help owners prepare their delivery schedule.
And it is during the bidding process when the best general contractors will perform exploratory services to see if a roof needs to be replaced, if bathrooms aren't up to code or if there are any serious construction demons – all of which will affect your commercial construction budget and schedule.
Only after these three processes are done can you actually start building your restaurant. Too often, new restaurant operators rent space before they even hire an architect, which is a costly mistake to a restaurant construction budget and timeline. Restaurant operators could be paying rent on a space that they haven't even moved into yet.
One way to avoid paying rent on a restaurant space before you open is to make sure there is verbiage in the lease/contract that says something along the lines of "rent to commence within 20 days of opening and here is our projected opening date."
That said, the actual restaurant construction process (physically building out the space and installing materials) typically takes 8 weeks for a carry-out storefront; 12 weeks to build a fast-casual restaurant space; and 16 weeks for a full-service (tablecloth) restaurant.
Simple, right? Well, it is if you're working with the right construction team. If you want advice on your next restaurant construction schedule, we'll be happy to help.
Chuck Taylor
Director of Operations
Tel: 847-233-9200 x712
Questions? Comments?
You can reach me at
chuck.taylor@englewoodconstruction.com
www.EnglewoodConstruction.com