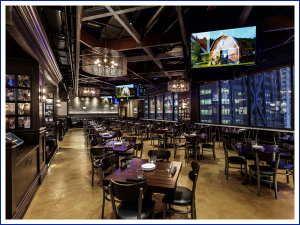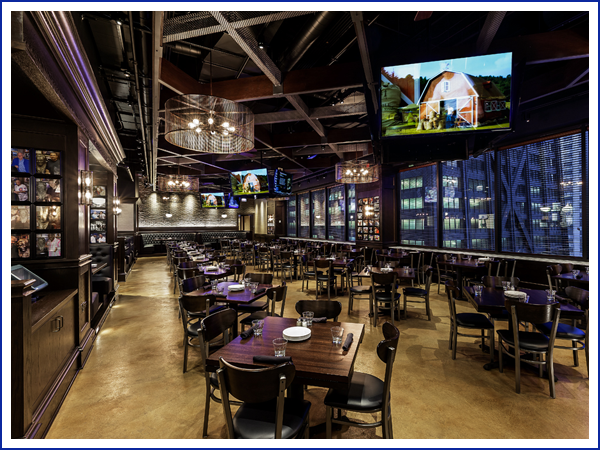 There's no question about it, commercial construction is back in a big way in the Chicago area, as Crain's Chicago Business recently reported in a story featuring Englewood Construction, activity of is up 16 percent when compared to the same time period last year for all commercial construction.
Commercial general contractors are finding plenty of opportunities in the office, apartment and hotel construction markets right now. At Englewood Construction, we have had the good fortune of being attached to several high-profile, upscale downtown Chicago restaurant construction projects.
As the economy has improved steadily, the restaurant construction market has received a big boost. During the recent downturn, families gave up fine dining expenditures in favor of fast casual restaurants, or, simply eating at home to keep expenditures down. Now that confidence is back, high-end restaurants are seeing more traffic and smart restaurateurs are taking advantage of this upswing to initiate new restaurant construction projects.
Recently, Englewood completed the 23,000-square-foot Harry Caray's 7th Inning Stretch and Chicago Sports Museum at Chicago's famed Water Tower Place, remodeled the 30-year-old, five-star Spiaggia on Michigan Avenue and helped rebrand and reimagine Fultons on The River into River Roast in Chicago's popular River North neighborhood.
Savvy restaurant owners know they have to keep things fresh and exciting for potential customers in such a highly competitive market. As these restaurateurs have demonstrated, one way to keep from going stale is to initiate a substantial restaurant construction project, either through expansions, as in Harry Caray's or remodeling and rebranding as in Spiaggia and River Roast.
Of course, working with the best local restaurant general commercial contractor will help increase the chances of your restaurant construction project being a success. For these following reasons, restaurateurs should consider working with an experienced restaurant general contractor.
Design savings. Working directly with a restaurateur generally implies a negotiated bid scenario. This could ultimately save the owner money on a restaurant construction project as the best general contractors will be able to recognize cost savings on materials and get the best current market costs for design elements. When a general commercial contractor is viewed as a partner and not just a paid service provider, commercial construction projects generally run much smoother and realize cost savings for clients.
Scheduling. Going dark can hurt any business, but if a restaurant owner only has one or two locations, as is the case with many high-end restaurants, it can be a risky scenario. The best general contractors will help restaurant owners find the best time in a calendar year to go dark for a restaurant construction project. This typically would be a time in the year when sales are at their lowest. The commercial general contractor should then try and schedule the majority of the work to be done in this timeframe, regardless of the season, and complete the restaurant construction project with as little disruption to the core business as possible. Time is money.
Working in a multi-use building. In an urban setting like Chicago, stand-alone restaurants are rare. Most restaurants are located in buildings with many other tenants.  In the case of the aforementioned Harry Caray's, Water Tower Place is home to retail, restaurants, apartments and a hotel. This means other tenants must be taken into consideration during a restaurant renovation project and their operations cannot be disrupted in the process. In the Harry Caray's project, special attention and consideration had to be taken to avoid any noise pollution that might be detrimental to neighboring retailers during peak daytime hours while being mindful of the residential and hotel tenants overnight. Loading dock scheduling can get tricky too, as many businesses often vie for the same delivery times.
Working with an experienced commercial general contractor will make sure that a high-end restaurant construction project avoids pitfalls and is completed in a timely and cost-efficient manner.
Chuck Taylor
Director of Operations
Tel: 847-233-9200 x712
Questions? Comments?
You can reach me at
chuck.taylor@englewoodconstruction.com
www.EnglewoodConstruction.com