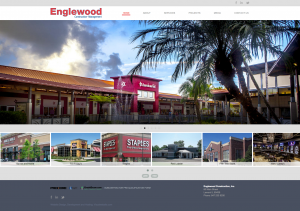 It's rare for the words "cool" and "general contractor" to be used in the same sentence. But the other day my teenage daughter and her friends decided to Google their dads to see what came up and for a brief moment, I – who receives eye rolls for being so uncool – was suddenly quasi-famous.  Every blog I've written for the award-winning HardHatChat popped up, interviews with media about the state of Chicago construction jobs – it was all there.
I tell you this because I think it's a great example of how the commercial construction industry can stay relevant and keep current, despite the fact that there is very little innovation in the construction process itself. We still pour concrete and erect steel as we did decades ago, we still lay brick in mortar on brick, etc.
But just because one aspect of your business remains the same, it doesn't give you a pass to be complacent. If you're a shopping mall landlord, how often do you walk competing shopping centers to see if they are offering a more successful shopping center experience? Or how often do you visit their websites to see what they consider the latest retail and shopping mall news?
We're certainly no stranger to monitoring the websites of fellow national general construction firms, especially in this day and age as technology evolves at breakneck speed. That's one reason we recently launched our new website and secured a new domain name: www.ECI.build. If you haven't visited the new site, please do, as you'll see bigger and better project photos, plus it offers better mobile device navigation – something Google really likes.  You can still find us at www.englewoodconstruction.com, but one thing we've learned over the years in best construction service practices is that you need to be where clients can find you and you need to give them what they want.
You may not have heard much about ".build" as a preferred domain for the commercial construction and development industry, but we feel strongly it will be embraced. And in typical Englewood Construction fashion, we wanted to be ahead of the curve.
Yes, I can hear many of you chuckle at that comment, especially if you've met Bill DiSanto, president of Englewood Construction. In person, he embodies the definition of an old-school general contractor. But this man, who grew up in Chicago's Pullman neighborhood, received a degree in architecture from the University of Illinois and then went on to run the Chicago office of the nation's third-largest retail construction firm before launching Englewood Construction, is one of the biggest embracers of change to better serve his clients, employees and the industry.
In 2010, HardHatChat was one of the first commercial construction blogs of its kind. At the time, Bill was a little skeptical if people would even read it, and he didn't really understand how the blog "got out there," but he knew we had years of educational insights and commercial construction best practices to share. More importantly, he believed in his team, which believed in the blog.
Now, 95 posts later, HardHatChat received over 6500 views in 2014 and our audience is continuing to grow.
If you want your business to flourish, it has to come from the top down. Bill will be the first to say that if you think something is good for your business, but you don't understand it, then hire someone who does.
For example, during the downturn, we hired our first PR/marketing firm and soon our work with national retailers like American Girl was on the cover of magazines, and the phone was ringing more than usual.
In 2012, we decided to expand our commercial construction networking opportunities and become a sponsor of the Ryder Cup, which took place close to our headquarters.
We've also added a number of new team members who bring a fresh perspective to how we can do business better and more efficiently, especially with our internal technology systems. Their innovative ideas have resulted in thousands of dollars of savings that have been passed along to our clients.
So, now that you know what Englewood Construction is doing to stay relevant in today's commercial real estate industry, what are you doing?
Chuck Taylor
Director of Operations
Tel: 847-233-9200 x712
Questions? Comments?
You can reach me at
chuck.taylor@englewoodconstruction.com
www.EnglewoodConstruction.com