The other day I was talking with a Chicago-area client who didn't realize Englewood is a national general contractor that manages national commercial construction projects across the country. He asked me, "You only have offices in Chicago, right? So how does that work?"
I was happy to have this conversation because at Englewood, working on a national basis is in our DNA. We built our business on national landlord construction and national tenant build-outs, and we are extremely proud of the trusting relationships that work represents. After all, when clients work with a commercial contractor nationally, they gain a partner they can educate on their expectations and brand standards, and then rely on to efficiently roll out their brand concept to any number of markets. It really shortens the learning curve and can give clients just one point of contact for multiple jobs. It can be a time saver, as well as a money saver.
These days, with a number of retail and restaurant brands taking advantage of improved economic conditions to expand into new geographic areas, this national contractor model makes more sense than ever. But before tapping a construction firm for a national partnership, it's important to understand how the logistics work and what the contractor needs to bring to the table for your partnership to be a success. Here's what we think are the most important things it takes to manage national projects from the mother ship (in this case, our office in Lemont, Ill.):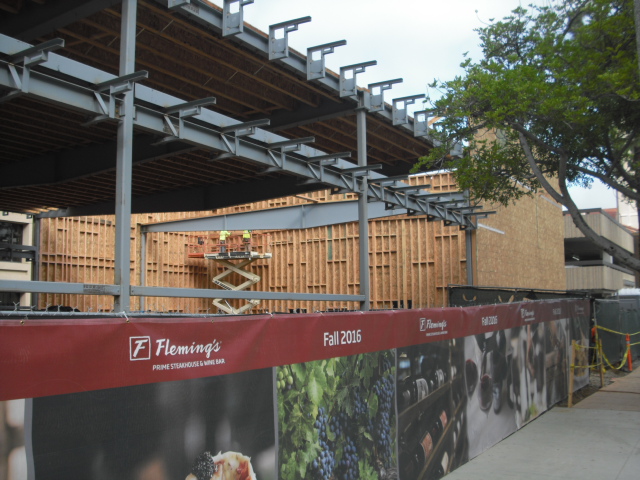 Getting Boots on the Ground:
A national construction firm doesn't need an office in a specific market in order to get a job done there. But to successfully manage a construction project remotely, they need to have the right people in place in the market. First and foremost, that means having access to reliable local subcontractors. As an example, Englewood has built up a network of 20,000 highly qualified, vetted and experienced subcontractors over the years.
In addition to tapping into local subs, it is imperative a national contractor has an office team willing to head wherever the client needs them. That starts with the GC's project manager making site visits or attending walkthroughs as part of the construction bidding process and the pre-construction stage. A national client should also expect their GC will assign a dedicated on-staff superintendent to be onsite for the duration of the project. At Englewood, we employ a stable of superintendents who specialize in managing projects on the road.
Knowing the Local Terrain
One thing we've learned in our years as a national contractor is that every market has its own idiosyncrasies when it comes to running a commercial project. Not only does a national contractor have to be on top of the official requirements for doing business in a new market, but they also need to be able to quickly get the lay of the land and adapt to the local scene.
One official requirement is licensing, since depending on the state or municipality, a contractor might be required to hold a license to do business. Typically this simply involves passing an exam or paying a fee, but if the national contractor isn't already licensed in multiple markets, it's one more administrative hurdle that can potentially hold up the job.
A bit harder to pinpoint are those things you might not anticipate until you do work in the area. That includes knowing the landscape of local unions, as well as other market-specific considerations. For example, some national contractors won't touch a job in New York City – it's a challenging location for receiving materials, lining up subs and more. That's why it's important to choose a national construction firm experienced in multiple locations and accustomed to adapting to whatever challenges the market in question might pose.
Tapping Into Technology
We've posted before about how technology is changing commercial construction, and never is that more true than when running projects nationally. Englewood has been working on a national basis since day one, and over the years technology has only made everything easier as our home office is better connected than ever with job sites and clients.
Thanks to construction project management platforms that allow superintendents to quickly and easily share information such as progress photos, weekly reports, construction change orders and work requests, everyone involved on a project is up to speed regardless of where they are located. Plus, smartphones and other technology mean daily construction reporting, photos and schedules can be updated directly from the field, and communication with a project manager running a job remotely can happen in real time. These days, to efficiently run work across the country, a successful commercial contractor needs to be up to speed on all the technology options for expediting communication.
If you're interested in learning more about how a national construction firm operates or discussing if a national commercial contractor is the right choice for your project, give me a call or drop me a line – I'd love to talk more about this exciting way of doing business.
Chuck Taylor
Director of Operations
Tel: 847-233-9200 x712
Questions? Comments?
You can reach me at
CTaylor@eci.build
www.EnglewoodConstruction.com